The decomposing body of a man believed to be a British national has been found in a plastic bag in Delhi, Indian police have said.
Authorities have launched a murder hunt into the death of the man, named locally as 40-year-old Rodick Andrew Reymond.
A Delhi police spokesman said: "We found his decomposed body in a plastic bag. This body has been sent for forensic examination and a post mortem, and we are awaiting the results.
"We will know more about his injuries after the post-mortem report."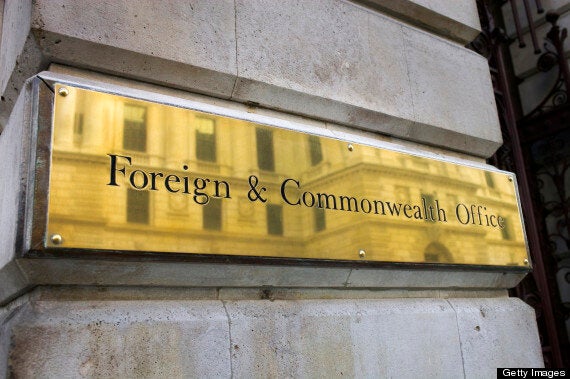 The Foreign Office confirmed a UK national had died in India
The spokesman said officers discovered the passport of Rodick Andrew Reymond with the remains.
But he refused to comment on reports the man had been bound, gagged and burnt with cigarettes.
He also said officers are waiting for the results of the post mortem before they confirm the man's identity.
According to reports in the Indian press, the body was discovered after a passer-by noticed a rotting stench emanating from a plastic bag in the street.
Naveen, a local resident, told the Indian Express: "A foul smell was emanating from the bag. Initially, we thought it was a dead animal. But the locals suggested that we call police. When police came to the spot, we found that it was a human body."
The man is believed to have been killed by a heavy blow to the head, according to the newspaper.
A police source told the paper: "It appears that he was hit in the head with a heavy and blunt object.
"His body was then stuffed into the plastic bag. It also appears that he was stubbed by a cigarette or his skin burnt with a lighter."
According to the newspaper, police believe Mr Reymond was living in one of the guest houses near where his body was found in the Bhogal area of Delhi.
Police suspect the man was murdered at least two days before the body was found, a newspaper reported.
A spokesman from the Foreign and Commonwealth Office said: "We can confirm the death of a British national in India on 28 April.
"We are in touch with the Indian authorities and are providing consular assistance to the family at this difficult time."