A stunt which saw a millionaire poker player hurl a naked porn star off the roof of his mansion has resulted in bruised egos, broken bones and the unmistakable whiff of legal action.
Seriously, who could have predicted something like that would have gone wrong?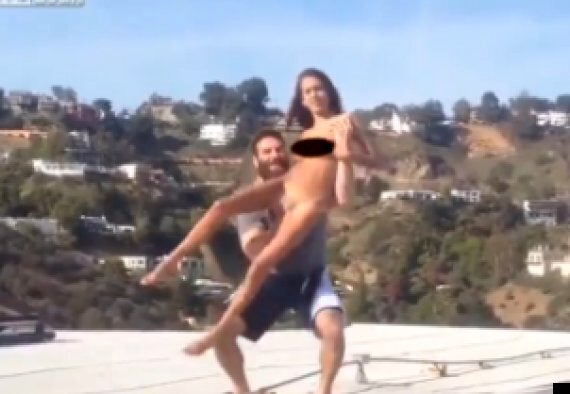 Thar she goes: Dan Bilzerian hurls Janice Griffith off the roof of his Hollywood Hills mansion
Griffith is seen plummeting head first over the edge and mercifully made it into the pool – but broke her foot on her way down.
She also complained Bilzerian has not yet apologised to her and appeared to be hinting at legal action.