Newsnight boss Ian Katz has defended presenter Jeremy Paxman over his interview with former Co-op Bank chairman Paul Flowers and denied that the show has been dumbed down.
Mr Katz took over the BBC's flagship current affairs show last summer, after the programme got into hot water following its aborted investigation into Jimmy Savile and false accusations against Lord McAlpine.
But Mr Katz told Radio Times magazine: "Kirsty dancing to Thriller was one of those memorable moments, the kind of thing that makes the audience say, 'I must stay with this programme to see what happens'.
"Any suggestion of dumbing down is painfully preposterous. Newsnight is more serious than at any time in its recent past."
Paxman was criticised for being too soft when he interviewed Mr Flowers, who stepped down as the bank's chairman amid claims of illegal drug use and inappropriate expenses payments, on the BBC2 show.
Mr Katz told the magazine: "One of Jeremy's strengths is that he can do different types of interview - oppositional or emotionally intelligent. There is a discussion to be had about interviewing - heat versus light.
"It's often possible to get more interesting insights without going in with your arms swinging, but the audience does seem to crave the drama of the bout. You get damned either way."
Asked about the presenter's on-screen sneering, he said: "Most of that is hammy, part of his shtick, and people love him for that, just as they love him for asking the same question 15 times or raising his eyebrow with such scepticism it seems the interviewee will dissolve in the chair.
"He's really important. He absolutely leads the show. He's brilliant at what he does."
Mr Katz, who left his post as deputy editor of the Guardian to join Newsnight, said that the relationship between politicians and journalists had become "arid and ritualised".
He said: "Quite a few political encounters are boring. It's why I'm looking at more compelling ways of doing politics because... there is a sense of ennui or even repulsion about politicians and I'm sure that's one of the reasons why the audience fell in the last decade.
"The audience is improving from 605,000 in 2013 to routinely more than 700,000 and between 400,000 and 600,000 on Thursday when we compete with Question Time. But we were knocking on a million when Jeremy interviewed Russell Brand. That's a new and exciting way to do politics."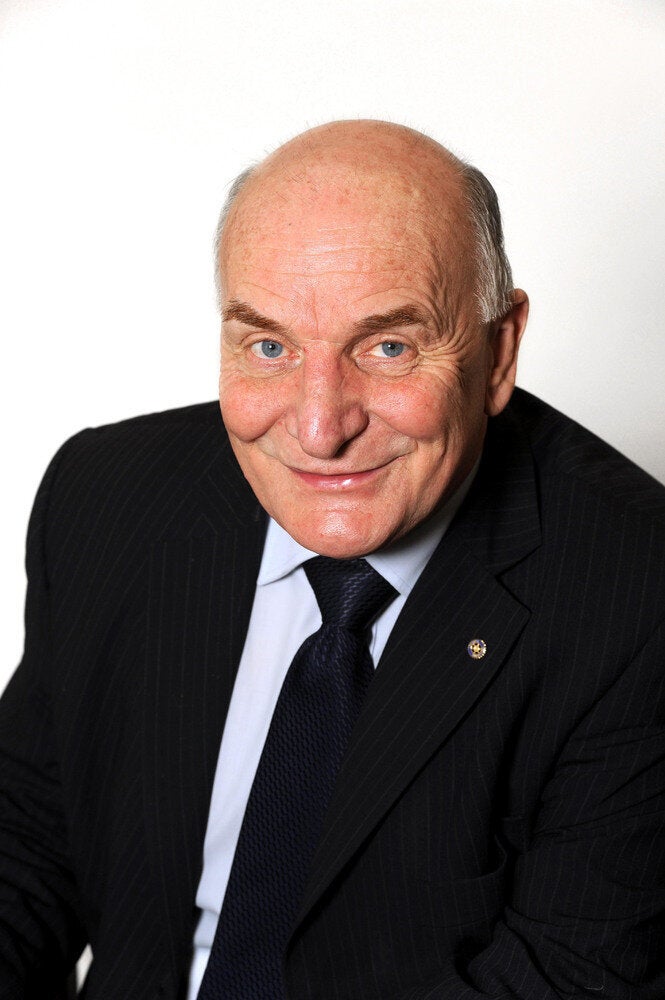 The Favourite Political Meltdowns Of All Time
Related