Pictures of the day from The Huffington Post brings you the very best news and sports images, from around the world chosen and created by our own photo editors, Elliot Wagland, Tahira Mirza and Michael Cripps. Have you been BAA-D? Farmland villains beware - for Batlamb has arrived. The cute baby sheep was born Easter Monday with superhero mask-like fur on its face. Thanks to the cowl-like effect, it was immediately dubbed Batlamb by staff at Vitengarden, a Science Farm in Naerbo, Norway. Batlamb, an Old Norwegian Short Tail Landrace breed, is one of two siblings. His mother is called Guri, but there was only one name that could be given to his brother - Robin. A tiger sticks out his tongue during a rainy spring day at the zoo in Dortmund, Germany. A Pro-Russian activist waves a stick celebrating the capture of an administration building in the center of Luhansk, Ukraine, one of the largest cities in Ukraine's troubled east, Tuesday, April 29, 2014, as demonstrators demand greater autonomy for Ukraine's regions. The action on Tuesday further raises tensions in the east, where insurgents have seized control of police stations and other government buildings in at least 10 cities and towns. Dancers from the London Cabaret Club take a bus to the Southbank in an attempt to cheer up commuters who are suffering on a tube strike day. The Southbank, London. Cher performs in concert during her Dressed to Kill 2014 Tour at the Wells Fargo Center in Philadelphia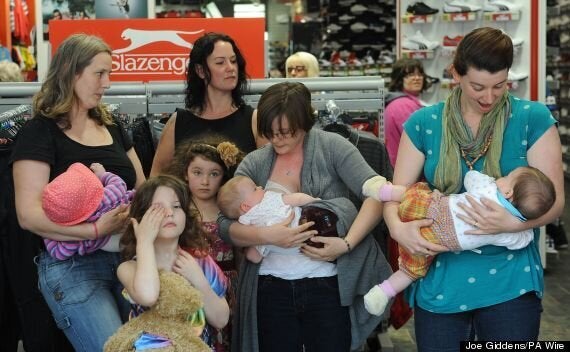 New mothers Lindsay Billsborrow, Ruth Knowles, Catherine Didit and Laura Armitage breastfeed their babies in Sports Direct, Nottingham in a show of solidarity after a mother was asked to leave the store for breast feeding her baby earlier in the year.
Breastfeeding Protest In Nottingham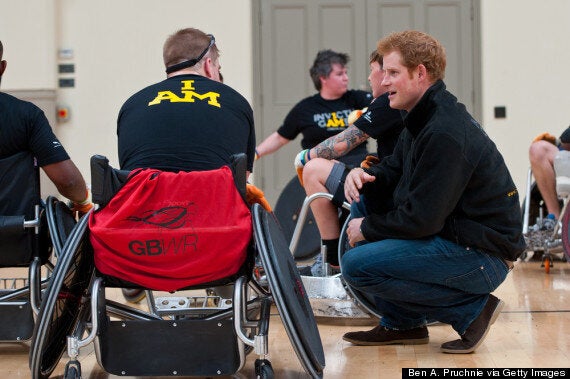 Prince Harry meets veteran Charlie Walker at the launch of the Invictus Games selection process during a visit to the Help For Heroes gym at Tedworth House.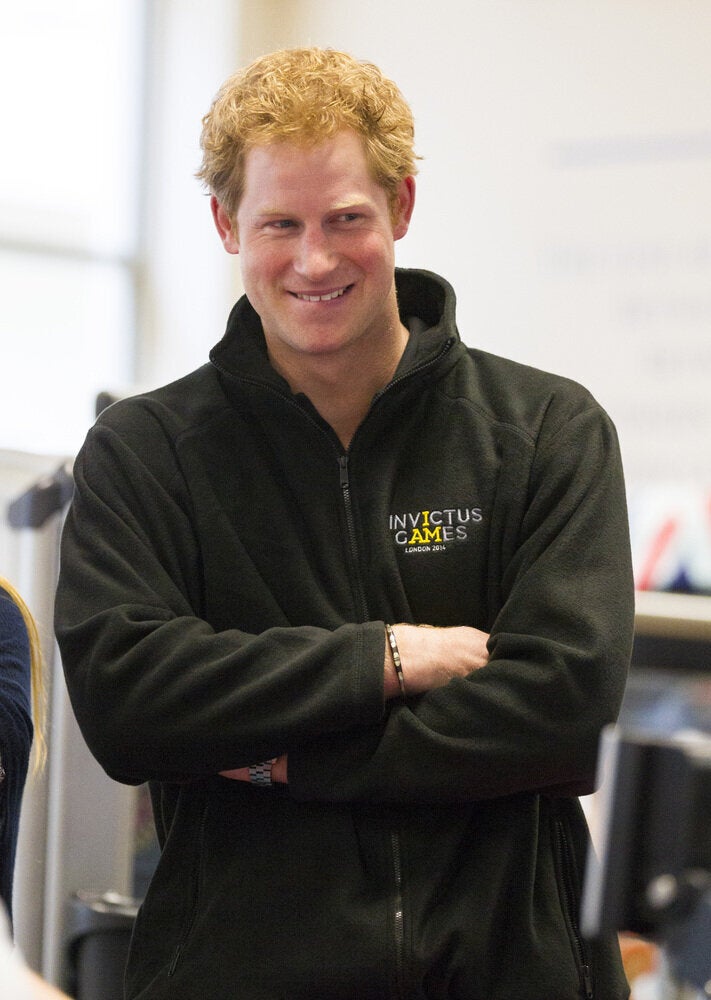 Prince Harry Visit To Help For Heroes Gym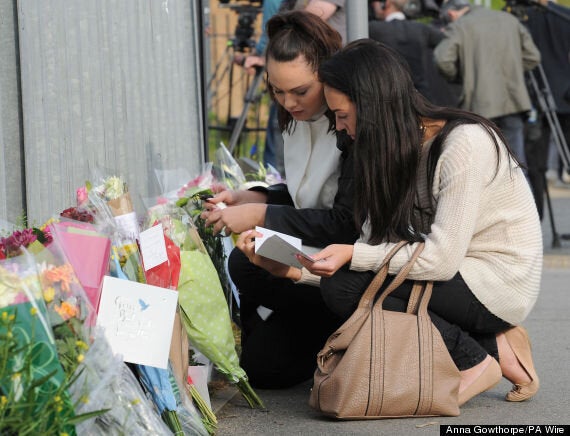 People look at the floral tributes outside Corpus Christi Catholic College, Leeds, where a 15-year-old boy has been arrested after a woman teacher was stabbed to death at the school.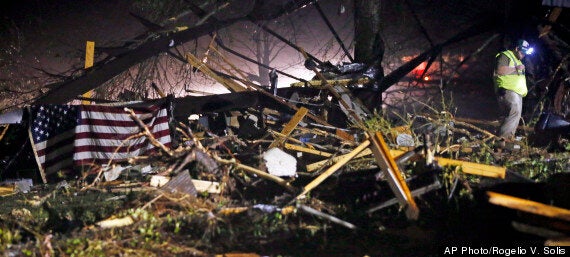 An American flag is mounted on mobile home debris as a searcher looks through the remains of several mobile homes in Louisville, early Tuesday morning, April 29, 2014 after a tornado hit the east Mississippi community on Monday. Tornadoes flattened homes and businesses, flipped trucks over on highways and bent telephone poles into 45-degree angles as they barreled through Alabama and Mississippi, part of a storm system that killed at least nine people in the South and brought the overall death toll from two days of severe weather in the country to at least 26.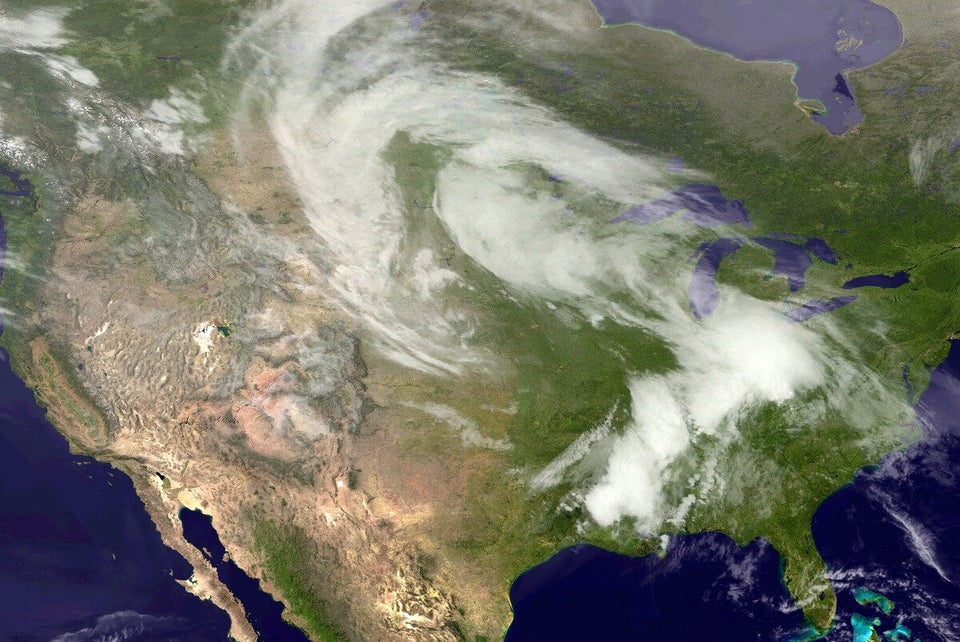 Tornado sweeps southern United States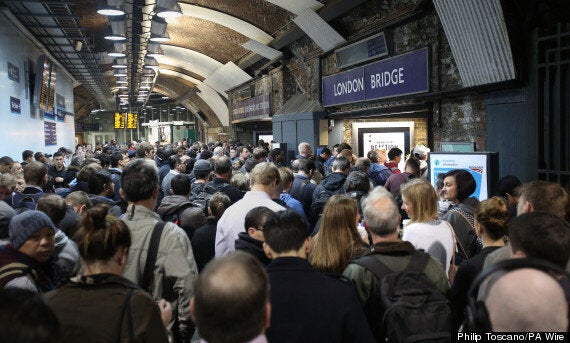 Passengers struggle in central London, on the first day of a 48 hour strike by tube workers on the London Underground over ticket office closures.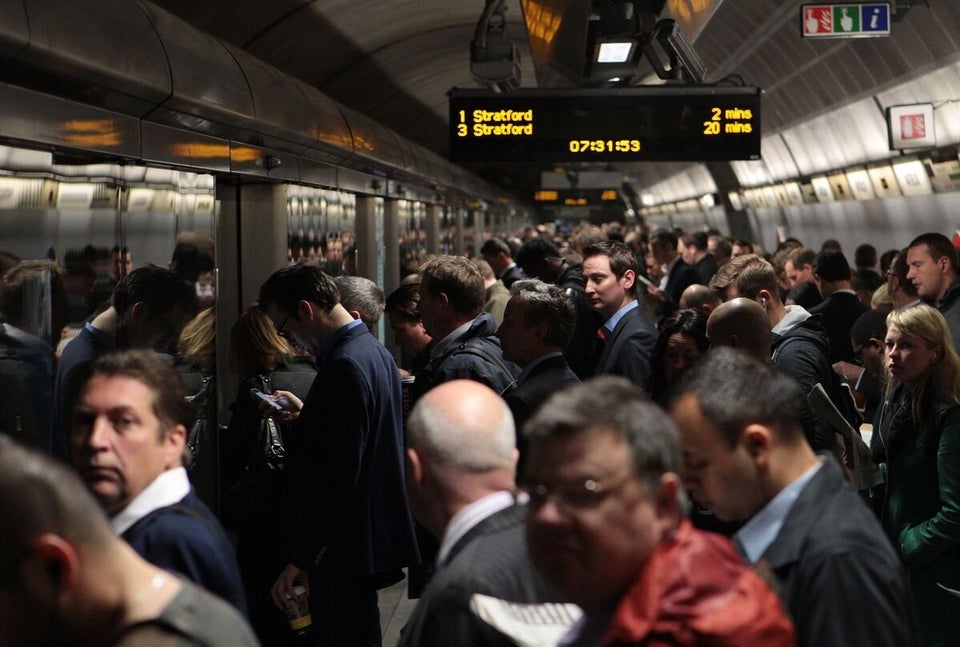 London Tube Strike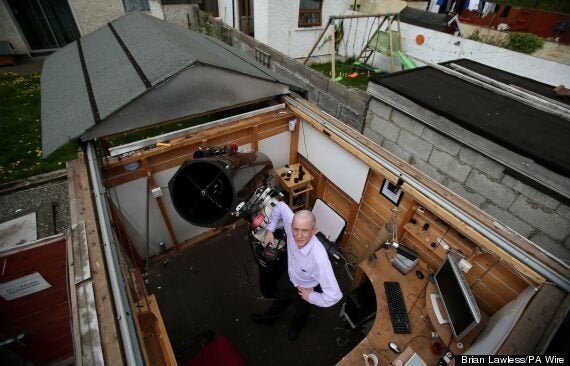 Amateur astronomer Dave Grennan with the telescope he built himself for his Raheny Observatory in Dublin, which is a shed in his back garden that has a retractable roof.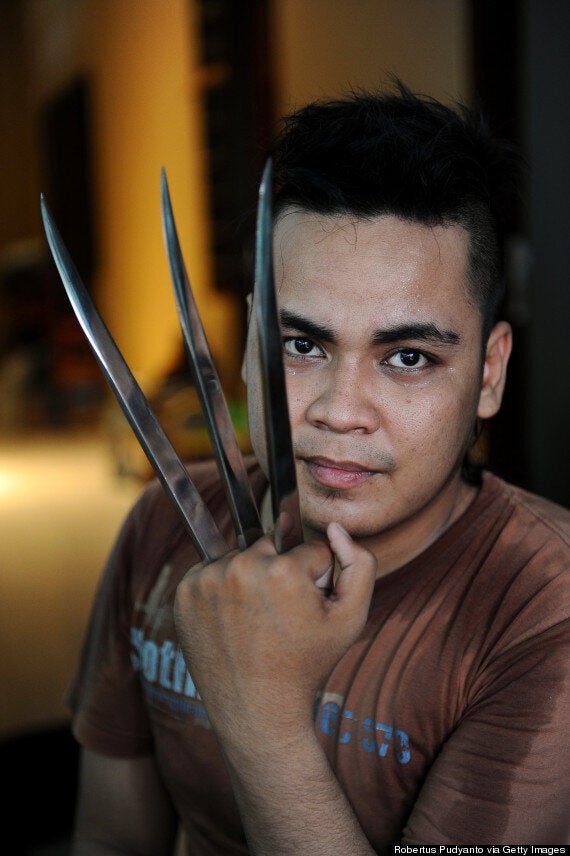 Indonesian blacksmith Aji Bayu Sejati (26) presents a Wolverine claw replica at Lilz Replica Production workshop on April 28, 2014 in Surabaya, Indonesia. Indonesian blacksmith Aji Bayu Sejati (26) started making weapons for model superheros because of his comic book collection. Now the business he started in 2010 attracts local and worldwide customers.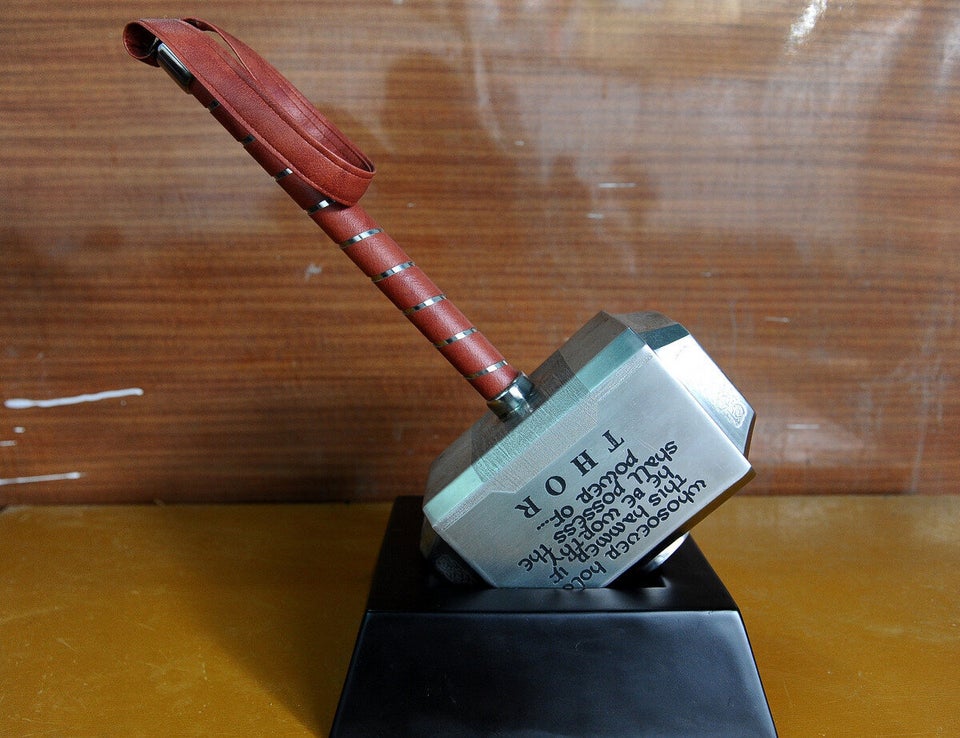 Indonesian Blacksmith Makes Props For Superhero Models
Popular in the Community