Opening scenes showed DS Marcus Farrow (Jon Simm) in a bit of a fix - upside down in a crashed police vehicle, before freeing himself - valiantly stopping to help someone else along the way - and then heading off on the run.
Sounds familiar? Yes, ITV's new crime drama 'Prey' had a bit of a 'Line of Duty' vibe to it, not diminished by the equally familiar face of Craig Parkinson as a copper of dubious motive and a bit too close to the action for comfort. But first...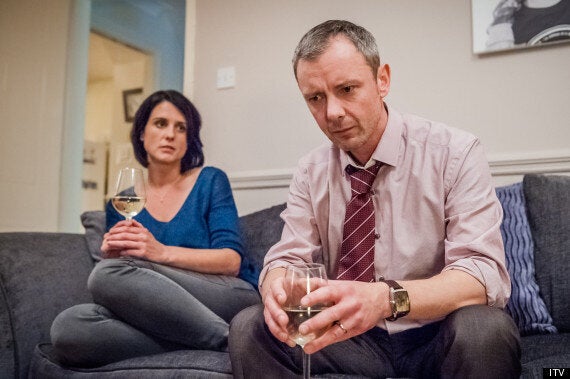 An evening with his estranged wife was where it all started going wrong for DS Farrow
Three days earlier, and it turns out not only was Farrow not in trouble then, but he's actually a copper himself. So, to paraphrase George Best's old pal, where did it all go wrong?
Well, firstly when he accepted an overlarge glass of wine from his estranged wife and made the mistake of thinking, understandably, they were on the road to reunion - until she broke the news she'd met someone else, and their nice evening descended into a highly vocal argey-bargey.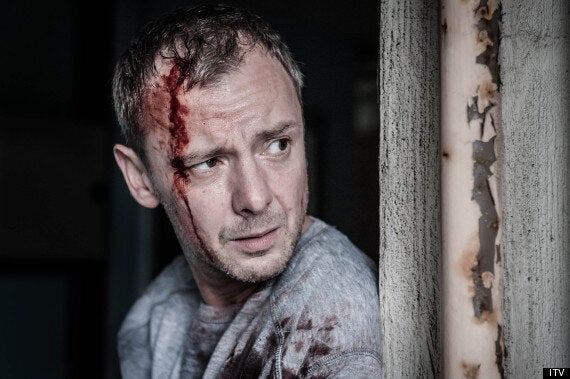 How did it all go so wrong for DS Farrow?
Secondly, when he got into a fight with some local crim, which meant some more argey-bargey, scuff marks and a threatened family into the bargain. And thirdly when he got back his former matrimonial home to discover and his wife and son had been brutally done in. With his own fingerprints everywhere. And no one believing a word he says.
You can see how easily it all happened. And such was the strength of this thriller - with taut, twisting writing from debut pen Chris Lunt Prey - that, even though we all know that no one, least of all a policeman, should go on the run and take justice into his or own hands, well, frankly, we're with Farrow all the way.