London is bracing itself for a 48-hour tube strike that is due to begin at 9pm tonight, in a disagreement over the closure of ticket offices, after it was confirmed last-ditch negotiations had failed.
The talks ended without agreement and the two-day walkout will go ahead as planned, the Rail, Maritime and Transport (RMT) union said.
Transport for London (TfL) is warning tube trains look set to be affected from around 9.30pm and the tube will not open until 7am or "as soon as possible after that" on Tuesday and Wednesday.
TfL has produced a list of services it hopes to run. The website stationmasterapp.com has produced a map illustrating how often trains will run on different lines.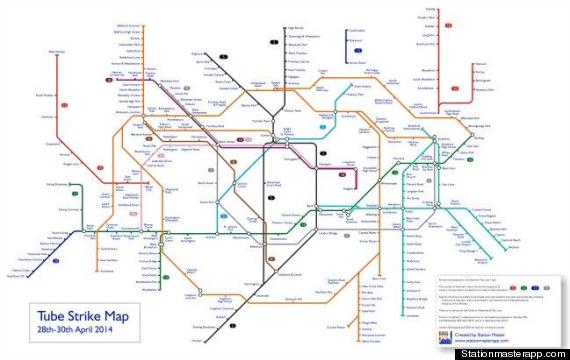 The website stationmasterapp.com produced a map of the expected disruption
On Monday and Tuesday nights, the tube will stop at around 11pm, TfL said but they warned last trains from central London stops may be gone by 9.30pm.
TfL also said some stations would be closed, adding some lines would have a limited services but they would run "as many Tube services as we can".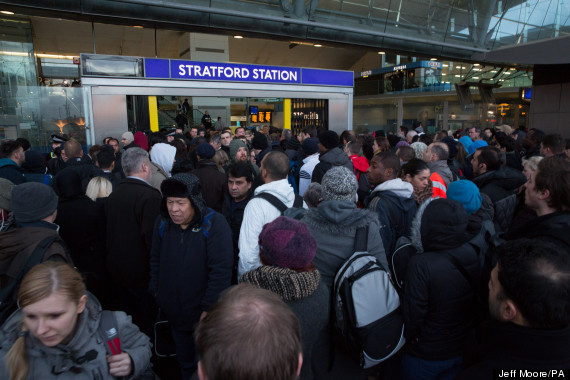 Two day strikes in February caused widespread disruption
The strike is the first industrial action by the RMT since the death of its general secretary Bob Crow.
A TfL spokesman said: "The RMT union has again called a strike on the Tube in response to London Underground's modernisation plans. This is despite us offering significant changes. There also remains a guarantee of a job for all our staff who want one."
Mick Cash, acting general secretary of the RMT, said: "It is essential that the promise we were given for a full line-by-line and station-by-station review of the cuts and closures, and their impact on staff, passengers and safety, is carried out and that the cuts are halted to allow that process to take place without a gun at our members' heads.
"This dispute is solely about cash-led cuts to jobs and services that would decimate Tube safety."