Dozens of goths descended upon the seaside town of Whitby this weekend to celebrate all things pale and interesting.
It was befittingly rainy and windswept as costumed participants swept through the city, with some taking a moment to pause and pose pensively among the cemetery gravestones.
The bi-annual event is in its 20th year and is also attended by punks, steampunks, metallers, emos and bikers.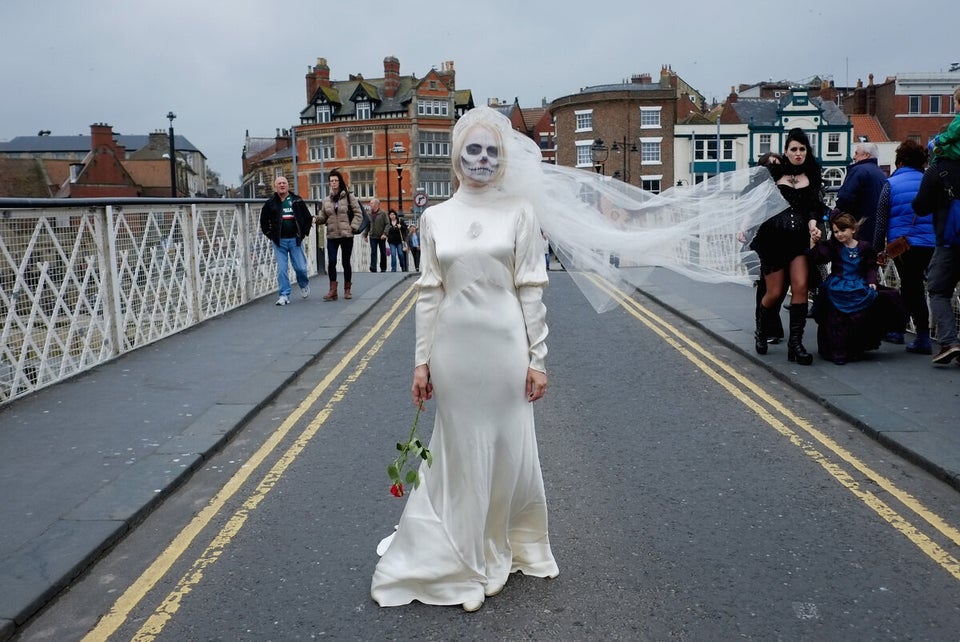 Annual Gothic Weekend 2014
Related