The much-loved teacher who was knifed to death in front of her horrified pupils was just months away from retiring, it has been revealed.
The tragic news came as pupils at Corpus Christi Catholic College continued to mourn the death of their "school's mother."
Ann Maguire, 61, was due to retire in September and had been working only four days a week, Martin Dowling, the chair of governors at the Leeds school said.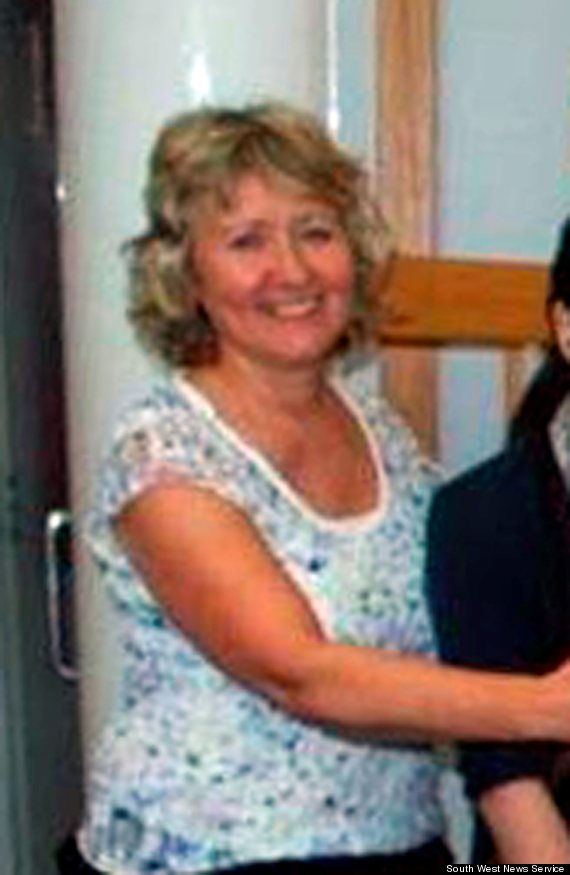 Anne Maguire had been a teacher at Corpus Christi for more than 40 years
Children at the school described the terrifying moment a male pupil calmly walked up behind Mrs Maguire during a Spanish lesson in front of 30 pupils yesterday and repeatedly stabbed her in the neck and back with a kitchen knife.
The 15-year-old boy remains in custody after the teacher was fatally injured at the school. He has been described as having a deep grudge against Mrs Maguire.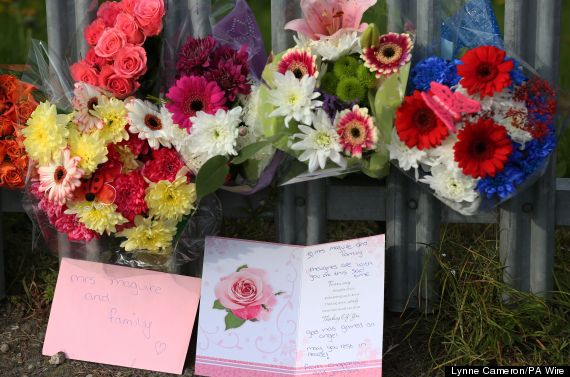 Flowers left at the gates of Corpus Christi Catholic College
Speaking at a press conference outside the school, Mr Dowling said the stabbing was a "tragic but isolated incident" and there had been "no indications at all" that it would happen.
"Ann was a wonderful, dedicated teacher and will be remembered fondly by all of us," he said.
"She had taught at Corpus Christi for 40 years and touched the lives of many people in the local community, having also taught the parents of some of our current pupils."
Detective Superintendent Simon Beldon, of West Yorkshire Police, confirmed that Mrs Maguire died from multiple stab wounds. He said the teenager will be questioned by officers "at some point during today".
He described the shocking event as "an unprecedented and tragic incident which has left the school and wider community in a state of shock."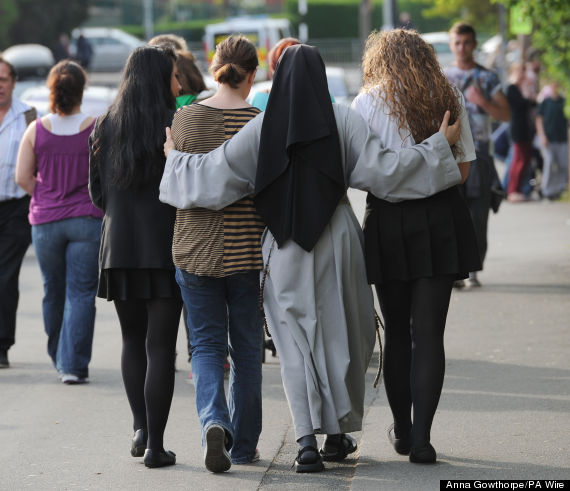 Mrs Maguire's death is thought to be the first time a teacher has been stabbed to death in a British classroom, and the first killing of a teacher in a school since the 1996 Dunblane massacre.
The school has remained open today and pupils and staff are being offered specialist support.
Mr Dowling said there was a "calm and reverent" atmosphere there today.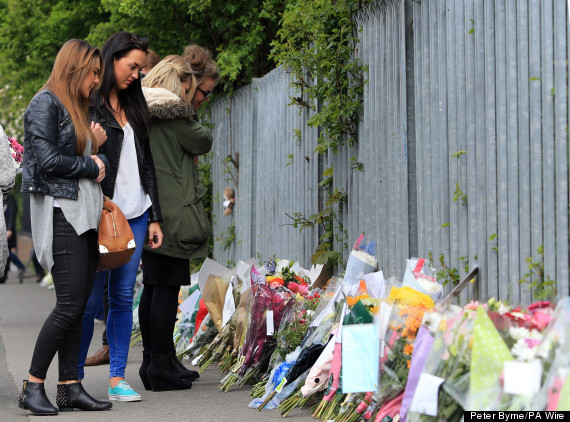 "The children have been absolutely amazing this morning. We've had assemblies, services and the children have responded in a magnificent manner, as have the staff also," he told the press conference.
"The best way we could support our students and our staff was for us all to be together and for us to do that as a whole."
He said it would be "very difficult" for the school to move on as Mrs Maguire was a "very popular and long-serving member of staff".
"She had taught at Corpus Christi for 40 years and touched the lives of many people in the local community, having also taught the parents of some of our current pupils," he said.
Yesterday, Katie Gallagher, 15, said she was in a nearby room when Mrs Maguire was stabbed.
She said: "I heard her scream. I was in a meeting at the time but I heard it."
She said everyone in her class burst into tears when they were told about the teacher's death.
Georgina Kilroy, 16, said: "I don't know anyone who didn't like her. She was spot on. You couldn't ask for a better teacher."
Mrs Maguire, who was head of Year 11 at the school for more than 10 years, lived in the Moortown area of Leeds with her husband, Donald, who is believed to be a retired maths teacher.
She is understood to have two grown-up daughters - professional dancer Emma, who has been a member of the Royal Ballet since 2002, and osteopath Kerry, who also trained as a ballerina.