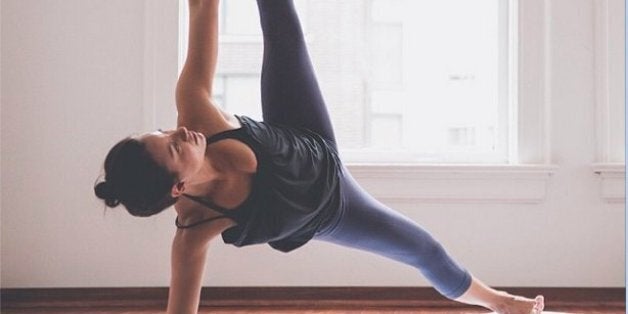 But despite this blip, the company has helped to bring yoga to the masses, offering a varied schedule of fitness and wellbeing events across the globe.
So as they launch their first shop in London, I caught up with Amanda Casgar, Lululemon's community manager to find out what the capital's new recruit might mean to British women.
What does Lululemon stand for?
Our mission is to build healthy communities. This commitment is driven by our values of quality, product, integrity, balance, entrepreneurship, greatness, and of course, fun.
We support local local yoga and fitness instructors, as well as working with our own grassroots community sustainability program, the Metta Movement - which supports social and environmental health.
There have been several community events to introduce our culture to Londoners, including complimentary yoga events (The Movement and Cheeky Yoga) as well as hosting yoga classes in store and running clubs.
What sets Lululemon apart from other women's fitness brands?
We believe that function is fashion. When what you are wearing hits on all cylinders – quality, fit, function and beauty – you don't want to take it off.
The fit and function of our product coupled with how our customers feel when they wear it is what connects function with fashion.
Why did you decide to launch in the UK?
We've seen a very strong response from our guests through our showrooms and our community experiences. We also know that Londoners have a growing passion for yoga, running, cycling and general health and fitness.
What are your favourite pieces from this series?
Londoners love their kit! Our mix of beautiful technical athletic apparel and to/from pieces are perfect for the urban guest who is on the go.
We create clothes that take you "from studio to street". The person who wears our clothes leads a busy, active life and has an eye for fashion, mixing core pieces like our Wunder Under pant with eye-catching trainers and a smart coat as they make their way from yoga to brunch.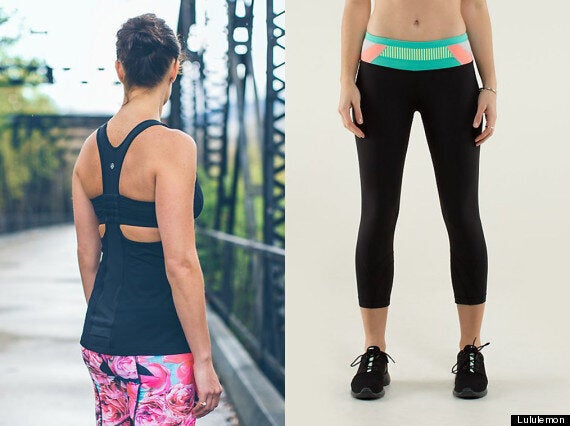 Appearance: I know what you're thinking: "will my back fat hang out of the holes on the top?" I had the same worries, but thankfully my answer was no - no back bulge. Not something you really want to be worrying about when getting into the zone as it were, but I guess that is why they call it a Tone It Tank. If you don't like it, tone it.
The tights, complete with the bright waistband, are really cool. Subtle but cool. If so desired it can be easily covered up, but when in a hot yoga (where I normally wear a cropped top) it's cool to have a funky waistband. I think, at least.
In action: Before putting on the top, I questioned the efficacy of the built-in bra. But an hour later I was sold. The top was silky to touch but robust. I felt completely comfortable jumping around in my body combat class. It doesn't ride up either, so great for those downward dogs in yoga. The cutouts and mesh ventilation also helped keep me cool.
These tights are great for running, but also for other forms of exercise. The material stays close to the skin, without getting clammy - this is due to the Luxtreme™ fabric's four-way stretch and body-mapping at the back of the knees. Two convenient, yet hidden pockets (one in front, one in back) will store your keys or energy gels.
Verdict: The top might seem quite pricey, at least it is compared to my fitness wardrobe. But remember it has a built-in bra. So it is two for the price of one or one for the price of two, whichever way you look at it.
The tights are seriously multipurpose and I can see myself using them a lot - to run, for yoga and to hit to the gym. They are high-quality and so I hope they'll last me a long time.