Ayrton Senna has been remembered as a "fighter" who was always "aiming for the best" by Ferrari boss, Luca di Montezemolo, who believes the triple F1 champion would have ended his career with the the Scuderia if tragedy had not intervened.
Montezemolo is the latest high profile figure to pay tribute to Senna as the sport commemorates the 20th anniversary of his death in the San Marino Grand Prix at Imola on 1 May 1994. Fellow F1 driver Roland Ratzenberger was also killed at the same weekend when he crashed his Simtek-Ford during qualifying. Ayrton Senna with Ron Dennis of McLaren with whom he won three F1 world titles
Ratzenberger's death was a tragedy that made Senna seriously consider not racing the following day. However, he took to the track in his Williams FW16 and was leading the race when he came off the track at the Tamburello Curve on the seventh lap, hitting the barrier and suffering fatal head injuries.
It was later revealed that Senna had an Austrian flag in his car's cockpit to wave in honour of Ratzenberger at the end of the race. Their deaths are the last to have occurred in F1.
The Ferrari boss reflected on Senna's quest for perfection, saying: "I always appreciated Ayrton's style of racing. As with all great champions, he had an incredible will to win and never tired of seeking perfection, trying to improve all the time. He was extraordinary in qualifying, but also a great battler in the races, when he always fought tooth and nail".
He added that he met with Senna three days before the fateful race when they discussed the Brazilian's potential move to Maranello.
Other F1 figures to have offered their thoughts on Senna include fellow Brazilian, Emerson Fittipaldi. In an exclusive interview with The Huffington Post UK, the double F1 world champion said the sport would not see the like of Senna again.
"I think Senna was one of the drivers you could never think would die in an auto race," Fittipaldi said. "It was a tragedy that had a global impact in motor racing. I think he was a one-off."
Story continues after slideshow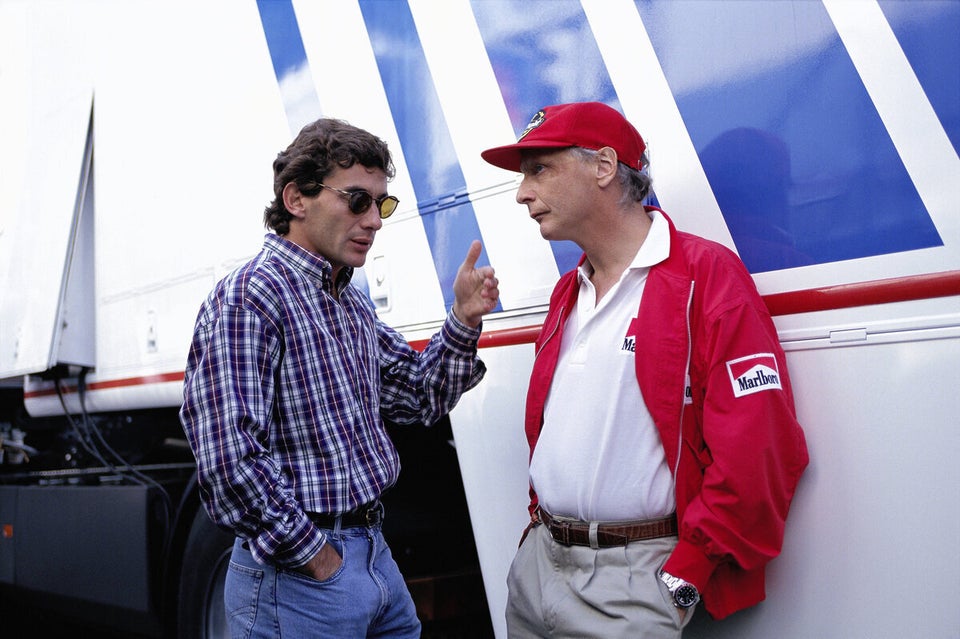 20th anniversary of Senna's death
When asked why he is considered to be the greatest F1 driver, Senna's former boss at McLaren, Ron Dennis, said it was because of more than just his racing.
"I think it's because he was so good for the whole time he was on the planet. I can see no positives from the fact that he had an accident and lost his life, but it means that you didn't see his decline. There are lots of drivers that stay in the sport too long and tarnish their greatness," he said.
"I also think he's remembered because he was just so unbelievably competitive. He was great, but he had good, human values. He had a few lapses in his life, but he was incredibly principled. And he was a good human being." Ayrton Senna's Lotus F1 car on display at the RAC Club in London to commemorate 20 years since his death
Popular in the Community