The leader of Sinn Fein, Gerry Adams, has been arrested by police over an infamous murder of a woman by the IRA during the Troubles in Northern Ireland.
Jean McConville, a 37-year-old mother of 10, was abducted from her flat in west Belfast and killed in 1972. Her body was buried and not discovered until 2003.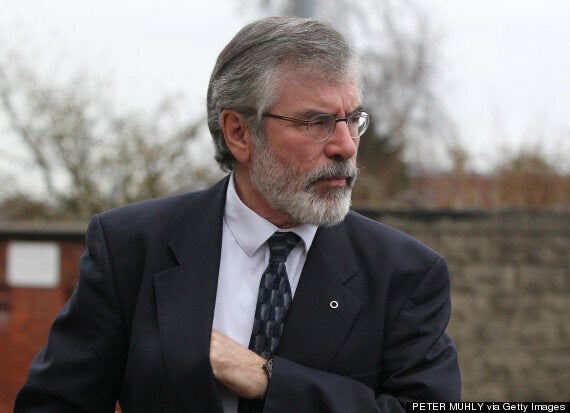 Gerry Adams denied any involvement in the killing
In a statement given to the BBC, Sinn Fein said: "Last month Gerry Adams said he was available to meet the PSNI about the Jean McConville case. That meeting is taking place this evening."
The BBC also reported that police confirmed a 65-year-old man presented himself to Antrim police station on Wednesday evening and was arrested.
Sky News reported that Adams had issued a statement, which said: "Last month I said that I was available to meet the PSNI about the Jean McConville case.
"While I have concerns about the timing, I am voluntarily meeting with the PSNI this evening.
"As a republican leader I have never shirked my responsibility to build the peace. This includes dealing with the difficult issue of victims and their families.
"I believe that the killing of Jean McConville and the secret burial of her body was wrong and a grievous injustice to her and her family.
"While I have never disassociated myself from the IRA and I never will, I am innocent of any part in the abduction, killing or burial of Mrs McConville."
McConville was dragged away from her children by a IRA gang of up to 12 men and women after being accused of passing information to the British Army in Belfast at the time.
An investigation later carried out by the Northern Ireland Police Ombudsman rejected the allegations.
She was shot in the back of the head and buried 50 miles from her home. The IRA did not admit her murder until 1999 when information was passed on to police in the Irish Republic.