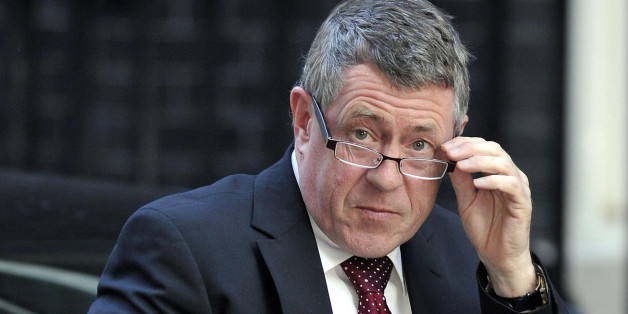 Tim Ireland/PA Archive
Ed Miliband has been warned by one of his earliest supporters that voters in the South of England do not think Labour understands them and that this will make it increasingly difficult for the party to win elections.
John Denham, the Labour MP for Southampton Itchen, said on Wednesday evening that the party was "not on the agenda for most southern voters". And he pleaded with his Labour colleagues to stop talking about a "North/South divide" because it irritated people South of London.
The former cabinet minister who backed Miliband in the 2010 leadership contest also said the party had made a "complete hash" of its response to Ukip and that was a bad mistake to call Nigel Farage's party racist.
"Look at the way in which the country is changing socially and economically, it is becoming more like the South and less like the North," he said. "We have got to do better because otherwise we will do worse."
In 1997 Labour won over 50 seats in the region comprising the South West, South East and East Anglia - the traditional Tory heartlands. In 2010 that had been whittled down to just ten. Denham, who served in Miliband's shadow cabinet and as his parliamentary private secretary, said it was not good enough just rely on winning seats elsewhere in the UK to secure future Commons majorities.
"If Labour can't crack the problem of extending its base in southern England it is pretty likely, as the cultural history of voting in a particular way gradually fades with the generations, then we won't actually win the seats in the North that we have won previously," he said.
"We can't pretend that anyone is even dreaming about getting the number of [southern] seats we had in 1997 in the landslide," he admitted. But he said it was not good enough to just accept the party was "doomed to bounce around inside a box of limited possibilities" of a few target seats.
"The first thing Labour has got to do, we have to stop comparing the South to everywhere else. Despite my best efforts many of my party colleagues insist on talking about a North/South divide. It's one of the problems we have in winning support for Labour in the South."
Denham made the intervention during a seminar at the London School of Economics. He issued similar warnings in 2012, but it appears he feels the advice was not acted upon. Denham's comments are likely to be seized upon by the Conservative Party as evidence of unease among Labour MPs about the party's election strategy.
HUFFPOST POLL:One In Three Tories Want Nigel Farage To Be Their MP
The veteran MP, who is stepping down from parliament in 2015, said too many Labour MPs had bought into the inaccurate idea that the South of England had been protected by the coalition from the most severe spending cuts. And he said there was a "ring of coastal poverty" that stretched from Cornwall up to East Anglia.
"We are simply not on the agenda for most southern voters," he said. "Our difficultly is that outside the target seats most voters don't think about voting Labour and most voters don't even think we are talking them when we think we are talking about them."
"If Labour politicians talk about rail fares, your average southern voter probably thinks you're talking about the train fare form Manchester to Sheffield not the 6:54 from Basingstoke."
"It's not that we need different policies for the South. But unless we are clearly perceived to be talking about the South were not going to make a breakthrough."
Any Tory glee at internal Labour fears about its ability to make inroads into traditional Conservative territory will be tempered by the recognition they have the same problem in reverse.
But Denham warned the "North/South language does the same damage to the Labour Party as the Tory minister saying why don't you do fracking in the North because nobody lives there."
He said he expected Labour to win enough seats to win the next election, but added: "We have to govern as one nation. We can't just be a government for the places we return the most Labour MPs."
"It's not as bad as the Tories in the North of England because actually relatively few people in the South say 'I would never vote Labour at all … but it's the sense of 'Labour isn't really talking about me, people like me, I don't identify, they don't really understand my life'."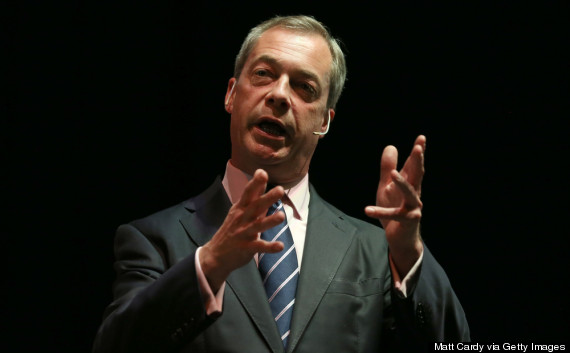 The outcome of the 2015 general election could in part depend on how Ukip perform. Denham asked and answered his own question on the subject. "Are the political parties as a whole, including mine, making a complete hash of their response to Ukip? Yes," he said.
As May's European elections draw near, Farage's campaign has come under intense scrutiny. Labour MP Mike Gapes, whose Ilford South seat is in London, attacked Ukip's billboard campaign as "racist". By coincidence Miliband will be making a speech in the neighbouring seat of Illford Noth today.
In a direct admonishment of Gapes, Denham said: "I don't think that any 'Southland' Labour politician would have branded the Ukip posters as racist.
"Because I think that's the sort of thing that is said by somebody whose aim is to mobilise anti-Ukip voters to come out and vote. It's not the sort of thing that is said by a candidate who is actually trying to engage with the voters because they are the people we need to vote for us."
Denham said the rise in support for Ukip was due to communities across the country feeling "under pressure" from economic changes and migration "so labelling them as racist is a bad way to start."
And he said "the great mistake political parties make is thinking they have to deal with what Ukip says rather than motivations of people who are voting Ukip".
He added that Nick Clegg's decision to debate Farage head-to-head was a "stupid thing to do" as "most Ukip voters don't really care about Europe".
"The idea that having two debates about Europe with a change candidate against a no change candidate, who was ever going to win that other than Nigel Farage," he said.
Denham said he was confident Labour could win back any voters that had defected to Ukip, but cautioned: "part of me is pessimistic about Ukip because I think political parties, including my own, are not handling Ukip well."