The conciliation service Acas said all parties involved in the row will meet on Friday.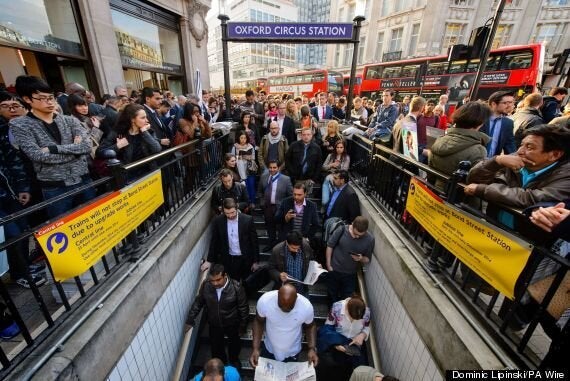 This week's 48-hour strike is set to be followed by a 72-hour one
At the moment, RMT members are due to begin a three-day strike from 9pm on May 5 unless there is a breakthrough in their row with management over the closure of Tube ticket offices.
Transport for London said it was running 52% of Tube services on Wednesday despite the "pointless" strike, and carried 56% of its usual passenger numbers in the morning, which it said was a record for a strike day.
Around 80% of stations were open and services ran on 10 of the 11 lines, said the company.
The RMT continued to dispute the figures, accusing LU of "misleading" the public over the level of services and of leaving platforms and stations "dangerously overcrowded".
The union said the strike remained "rock solid".
Acting general secretary Mick Cash said: "It helps no-one for LU to deliberately mislead the public as to what services are available as it simply piles dangerous levels of pressure on to the ghost trains and skeleton operations, leaving passengers and staff at risk."
The union said a survey it commissioned among 1,000 people showed that the vast majority of Londoners did not believe London Mayor Boris Johnson when he said his plans for closing ticket offices and changes to station staffing will improve passenger services.
London Underground managing director Mike Brown said: "I'm sorry that Londoners are enduring more disruption today as a result of the RMT's pointless strike action.
"The only sensible course is for the RMT leadership to call off the strikes and get back to working with us to shape the future of the tube, as the other three unions are doing."