Jack Wilshere has not played in nearly two months since he broke his foot playing for England against Denmark, and there are growing doubts he could miss a second successive major championship.
Roy Hodgson will announce his 23-man England squad, along with a seven-man reserve list, on 12 May - the day after the Premier League campaign ends and at the beginning of FA Cup final week.
Wilshere, distraught after Arsenal's League Cup final defeat to Birmingham in 2011, will be desperate to play, let alone win, in the Gunners' first FA Cup final in nine years when they face Hull on 17 May. Time, however, is running out for him to prove he merits a spot in Hodgson's World Cup party.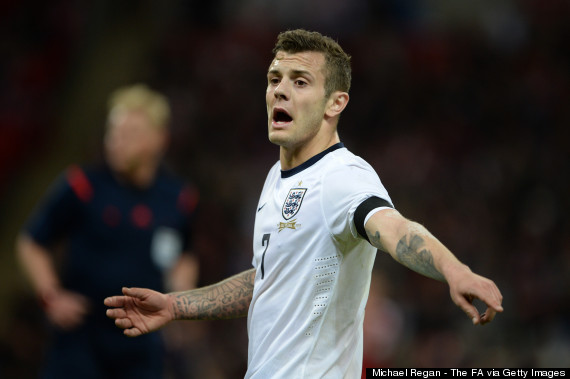 Wilshere has not played since early March
"I am not prepared to have a 100% rule that you either play in the last game of the season or you don't go," Hodgson said this week. "I am not prepared to do that.
"Wilshere has been training with the others at Arsenal and, while he is not being thrown back into the fray, he is there. He has been training with the team, as far as I know, for a while.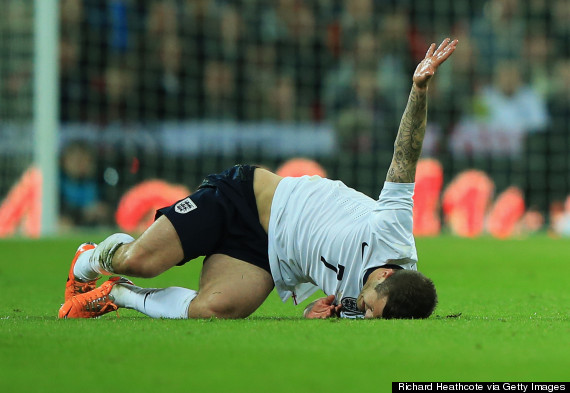 Wilshere suffered a hairline fracture against Denmark at Wembley in March
"I have spoken to Arsène [Wenger] and they have been holding him back because they don't want to push him too early."
Hodgson must be careful not to be driven by emotion when it comes to Wilshere. Rather than immediately withdraw him against the Danes at Wembley, he allowed the dogged midfielder to continue in the soporific friendly, when the risk was simply not worth it.
It is a terrible cliché, but there is no room for sentiment in football and Hodgson should be mindful of how poor a season Wilshere has had. If he was fit, there is no guarantee he would start for Arsenal, despite Wenger's underwhelming alternatives.
However slow and vulnerable he is, Mikel Arteta is trusted by Wenger as the tranquil link between defence and attack, Aaron Ramsey has been Arsenal's best player this term, despite a four-month lay-off, and Tomáš Rosický's underrated work has not gone unnoticed.
Beyond his club, Wilshere is competing with a number of central midfielders in the England set-up. Steven Gerrard will skipper the Three Lions in Brazil, Jordan Henderson has flourished at Liverpool, Alex Oxlade-Chamberlain has re-emphasised his credentials as a central attacker, Ross Barkley has sparkled with Everton and Adam Lallana was shortlisted for the PFA Player of the Year award.
Arguably, four of the aforementioned five should start for England, as Hodgson gradually phases out the relics of the Sven-Göran Eriksson reign. Frank Lampard could, for the first time in 11 years, fail to register double-figures for Chelsea, and may experience more World Cup heartbreak without travelling. James Milner, an ever-present in Hodgson squads, is now in danger of being marginalised by the young 20-somethings.
The plethora of players hint at quantity over quality, yet even that is an inauspicious sign for Wilshere.