The mini-strokes most people tend to dismiss thinking it's just a "funny turn" are putting their health and even lives at risk, a charity has warned.
One in 20 people will have a major stroke within two days of a mini-stroke and only one in five people who experience symptoms of a transient ischaemic attack (TIA) call 999, the Stroke Association said.
Over a third who have suffered a TIA thought it was just a "funny turn" and 47% did not believe their symptoms could be a medical emergency, the charity found.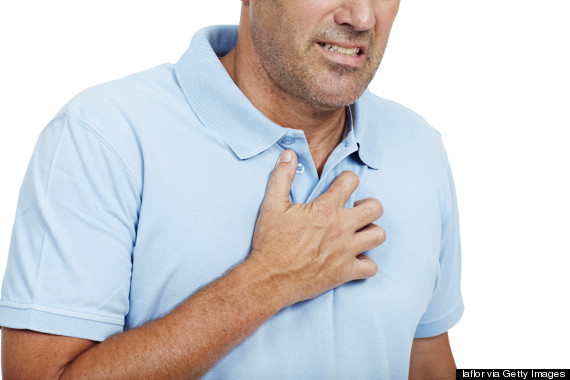 In a new report, the charity said that if all TIAs were treated in time around 10,000 strokes could be prevented every year in the UK and more than 3,000 lives could be saved.
Each year around 46,000 people in the UK suffer from a mini-stroke for the first time. One in 20 people will have a major stroke within two days of a mini-stroke and this figure rises to one in 12 within a week of a TIA.
The charity's poll of 670 stroke survivors across the UK also found that a quarter of people who had sought medical help said their healthcare worker did not recognise they had suffered a TIA, and 23% were given no information or advice on what lifestyle changes they could make to prevent a stroke.
The charity said there needs to be better public awareness about mini-strokes. It said it is essential that health and social care workers can recognise the symptoms so patients can be referred quickly to a specialist.
Story continues below the slideshow:
They should also be able to provide better information, support and advice for patients so they can make lifestyle changes to reduce their chances of further TIAs or strokes.
Jon Barrick, chief executive of the Stroke Association, said: "The greatest risk of having a major stroke is within the first few days after a mini-stroke. However, for many people it doesn't feel like an emergency because the symptoms are brief or mild.
"Too many mini-stroke patients delay calling 999 when their symptoms start and instead choose to book a GP appointment or visit their optician for advice because of their visual symptoms.
"There's nothing small about mini-stroke. It's a medical emergency. When the symptoms start, you should call 999 and say you may be having a stroke. Urgently investigating and treating people who have a TIA or minor stroke could reduce their risk of having another stroke by 80%.
"Even though the symptoms may disappear, there might be damage to the brain, so you need to see a specialist."
See Also:

Heart Attack Prevention: Wearable Blood Monitor To Warn Patients When They Are In Danger

The Time A Heart Attack Or Stroke Is Likely To Strike: 6.30AM
TV presenter and stroke survivor Andrew Marr said: "I had two mini-strokes before going on to have a major stroke. I was one of the thousands of people who dismissed the warning signs - simple ignorance.
"Although I went on to have a stroke, my recovery has been jogging along well. Not everyone is that fortunate. The Stroke Association's 'Not just a funny turn' campaign aims to make more people aware of the symptoms of mini-stroke, so that they can act fast and hopefully prevent something more serious."
Professor Tony Rudd, chairman of the Royal College of Physicians' Intercollegiate Stroke Working Party, said: "It is vital that the public are more aware of the importance of recognising the symptoms of TIA and getting urgent attention.
"Although the symptoms are often very mild and brief they are important indicators that there may be a stroke on its way unless the right things are done to avert it.
LIKE HUFFPOST UK LIFESTYLE ON FACEBOOK | FOLLOW US ON TWITTER | WE'RE ALSO ON INSTAGRAM
"Services for TIA have improved radically over recent years and most hospitals are now running daily clinics. We just need to make sure that patients respond quickly and then the frontline professionals make the appropriate referral."
President of the College of Emergency Medicine, Clifford Mann, said: "Today's report by the Stroke Association is vital to increasing awareness of TIA as a medical emergency and ensuring professionals continue to make swift referrals to enable timely investigation and treatment.
"It is crucial that the public are made more aware of the signs of a mini-stroke however mild. The 'Not just a funny turn' campaign and report will go a long way to highlighting the importance of people acting FAST (face, arms, speech, time) and calling 999 when their symptoms start and in doing so save lives."
Symptoms of a TIA can include numbness or weakness on one side of the body, loss of vision or blurred vision in one or both eyes, memory loss, confusion or a sudden fall.