Paul Walker's kindness and his smile are the qualities most remembered by one of his last ever co-stars.
WATCH ABOVE: Exclusive Clip - Paul Walker in action in one of his last-ever films 'Brick Mansions'
David Belle, who appears alongside the much-missed actor in 'Brick Mansions', remembers:
"Every single moment shared with Paul is absolutely etched in my memory.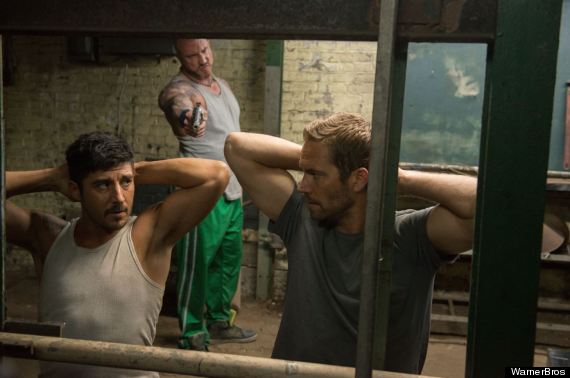 David Belle and Paul Walker co-starred together in 'Brick Mansions'
"I remember his kindness, all the advice he gave me, and his smile.
"All this complicity he offered me is a precious gift. We spent lot of funny time, joking together like children."
David spent a lot of time on set with Paul on the production of the thriller, set in Detroit, about an undercover cop who teams up with an ex-con to bring down a crime lord and his family.
Paul Walker died in high-speed car crash last November aged 40. He will also be seen on screen in the forthcoming 'Fast and Furious 7'.
This is only the fifth English-language screen outing for French David Belle, but his face may be a familiar one.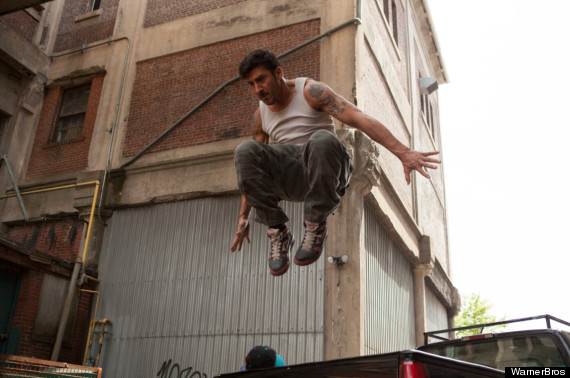 David Belle uses his Parkour skills in the film
He is a champion and founding father of Parkour, the movement that involves dance, acrobatic skill and daring as it takes place between rooftops and in urban alleyways. Although David is obviously a creative and physical person, he reveals that acting was never part of the plan...
"In fact there was no plan at all! I trained myself for year, so one day a video of me doing Parkour came on the desk of a French TV channel...I realised that Parkour could have a big visual impact.
"I met some great people in my life that believed in my discipline and personal story. Then I studied acting and... you know what happened next!"
Although he's temporarily left his previous career behind to concentrate on his screen career, it's clear that Parkour remains David's first love...
"Parkour gave me a good knowledge of myself, my strengths and weaknesses. Of course, my training also gives me the ability to make my own stunts and scenes. Thanks to it, I can fully play my roles.
'Brick Mansions' is in cinemas from Friday 2 May. Watch the trailer below...
LIKE US ON FACEBOOK | FOLLOW US ON TWITTER