Peaches Geldof's death has brought a fresh wave of sadness to her family, but there is some good news to report - that her father Bob has reportedly become engaged to his longtime partner, Jeanne Marine.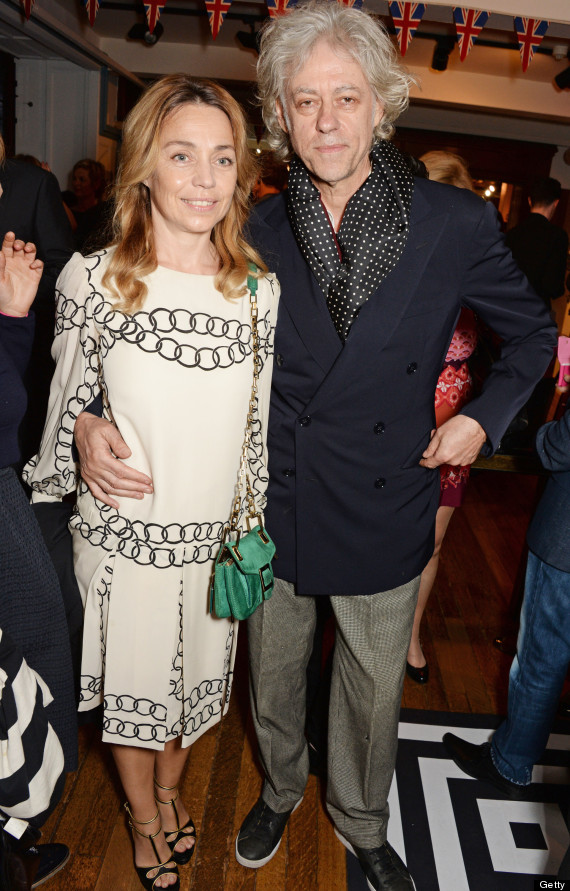 Bob Geldof and his girlfriend Jeanne Marine have been together for 18 years
Family friend Jerry Hall has revealed that Bob proposed to his girlfriend of 18 years, after she had proved "a tower of strength" to him in the awful weeks following his daughter's death.
The inquest into the sudden death of Peaches opens today, with initial reports claiming that the 25-year-old died of a heroin overdose, following in the footsteps of her late mother Paula Yates.
Jerry Hall tells the Daily Mail, "Bob and Jeanne have been through hell, but they are determined something positive will come out of it. After all the sadness, we need something to focus on which will bring joy and light."
Bob Geldof met Jeanne Marine soon after his split from Paula Yates in 1996, at a dinner party in Paris.
Jeanne has been at his side through the tragedy of Paula's death in 2000, and Bob's decision to adopt her daughter with Michael Hutchence, Tiger-Lily, in order that she be able to grow up with her sisters.
LIKE US ON FACEBOOK | FOLLOW US ON TWITTER