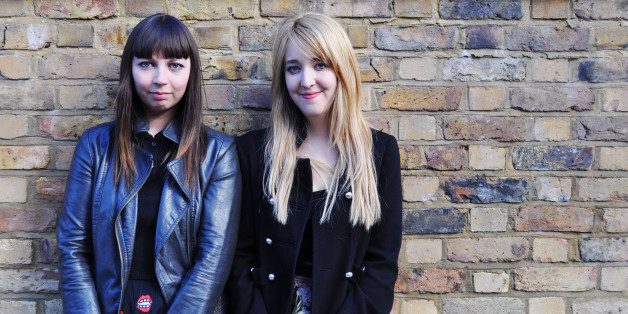 Alfie Hope
From Laura Bates' Everyday Sexism project to Lucy Holmes' petition calling for No More Page 3, gender equality (or lack of it) is big news.
In the UK, fourth wave feminism isn't being led by politicians or academics as you might expect – the figureheads of feminism in 2014 are women in their twenties who say enough is enough: it's time to tackle sexism.
Among these modern, feminist titans are two young women who aren't best pleased with the world of women's magazines.
Rhiannon Lucy Cosslett and Holly Baxter were students who spent a lot of time laughing about articles like '50 Sex Tips to Please Your Man', which dominated the pages of their favourite glossies.
But when they stopped laughing, the pair got angry.
Lo: the Vagenda blog was born.
Commenting largely on women's magazines, the blog aimed to challenge misogyny that had become entrenched in the media, with articles written by the pair and by volunteer contributors.
The Vagenda, with the tagline "Like King Lear But For Girls", was an overnight success, gaining a legion of celebrity supporters and over 7 million hits in its first year.
After what The Times have reported to be "a 13-publisher bidding war that ended in a six-figure deal", the two friends, now aged 25 and 26, have written a book – The Vagenda: A Zero Tolerance Guide To The Media.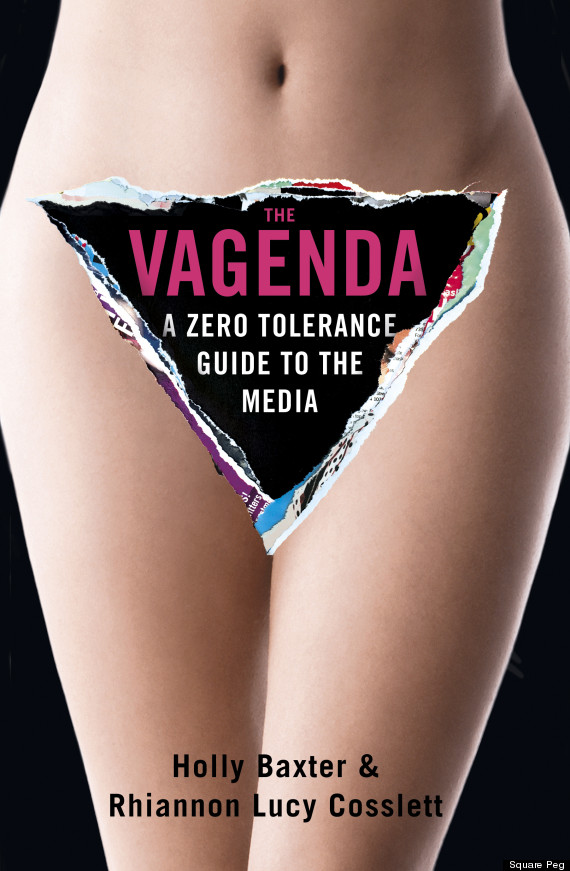 The book is divided into chapters that discuss broad themes – sex, beauty, body problems, lad culture, the fashion industry – and explores how those are presented by women's media.
Speaking to The Huffington Post UK Lifestyle, Rhiannon and Holly said that although the book does cover the same topics as the blog, it will give readers something different.
"The thing with the blog is that it allows you to rapidly respond to articles as soon as they appear, so you can be very specific when critiquing or satirising something in a way that just doesn't work in a longer form. So while the blog deals more with specific magazine or newspaper articles/videos/adverts etc, the book is more considered," Rhiannon said.
So what made these two twenty-somethings the feminist crusaders they are today?
Holly says being brought up by a single mother has shaped her feminist ideology: "I remember turning up at nursery school and arguing with my friend, who wanted to play a version of 'Mummies and Daddies' where the daddy went out to work and the mummy stayed at home looking after babies.
"Living at home with my single mum, who very much did go out to work, I just had no capacity to even understand some of the children's games and TV shows that reinforced that nuclear family stereotype. I'd go home and discuss it with my mum, and we'd have a lot of conversations about what was expected of women in society."
For Rhiannon, her feminist epiphany came much later when she was assaulted while walking home one night during her final year of university.
"[It was] what made me think more about how women are treated and the dangers they face even when doing something as bloody simple as walking down the street minding their own business.
"I think that's how it is for a lot of women – you think everything is fine and that feminism doesn't matter anymore and then some sexism is done to you and you're outraged," she explained.
It seems like no magazine is free from the wrath of the Vagenda writers – articles from the likes of Cosmopolitan, Glamour, Vogue, Grazia, Heat, Marie Claire, InStyle and Hello! are slated throughout the book.
But if the content of these magazines has a detrimental effect on women, why do so many of us continue to buy them?
The Vagenda book claims that we buy magazines because we are trapped in a "spiral of shame".
So can a woman never simply enjoy reading a women's magazine?
"It's dangerous territory to attempt to speak for all women, so I won't," said Rhiannon. "I think there are women who enjoy magazines, just as there are women who find them depressing. But do I think that current magazine content is bad for all women? Absolutely, because it affects perceptions of your gender.
"It's a strong, strong woman who is able to be completely unaffected by any of the media around her. I'm sure she exists but so far I haven't met her."
Already the book has received some less than favourable reviews. The Guardian's Rachel Cooke labelled The Vagenda book "offensively puerile" for its use of phrases such as ""bum crack", "boobage", "cum-back" and worse (Kate Middleton, meanwhile, is referred to as K-Middy)."
Holly and Rhiannon say not all of the book should be taken seriously – they use humour to give The Vagenda "mass appeal".
"So much feminist writing is very theoretical and academic and, I'm afraid to say, very very boring. There's a place for it, of course, but there's also a place for laughter and fun and not taking yourself so seriously," said Rhiannon.
Holly added: "Satire is a powerful force, and humour is harder for sexist people to dismiss than anger or rage."
The Vagenda criticises the media for telling women how they should and should not behave, but by writing "a call to arms" The Vagenda writers risk being both hypocritical and condescending. But Holly and Rhiannon believe they have avoided prescribing 'one size fits all' feminism.
"We're not telling people that they're idiots if they don't throw away their subscription to Grazia; we're trying to open a conversation that's been repressed too many times by some very powerful businesses and media moguls.
"When you start up that kind of conversation – which is controversial – people might want to silence you by telling you you don't know women or you're preaching unnecessarily. But we can only share what we know as consumers," Holly said.
Rhiannon added: "Rather than saying 'do this', we wanted the book to say 'we hear you – now hear us'. I hope we've achieved that. Obviously there will be women who disagree with it and don't think it speaks to them and that's cool. "
See Also

Self-Confidence, Maternity Leave And Page 3: Top Female Journalists Discuss Issues Surrounding Women In Media

No, We Haven't Closed the Gender Gap, But We Are Getting Closer

Are You Secretly A Sexist? Find Out Your Gender Bias With This Test
A book like The Vagenda could risk preaching to the choir, (are sexist men or avid magazine readers really going to buy it?), but the pair say they are engaged in a number of outreach projects to ensure their message reaches a wider audience.
"We go into schools and try to teach young women how to critically analyse the media around them. Our most popular talk is 'What is Wrong With Women's Magazines?'
"That is always amazing because at the beginning the teenage girls are always slightly combative or defensive, because it's like 'I love Cosmo, where's the beef?' but by the end when you've got them nodding along and laughing it's the best feeling ever," Rhiannon explained.
Rhiannon and Holly say they did not write the book to end all women's magazines. Perhaps surprisingly, both now work as freelance journalists and want to continue to work in the media alongside promoting The Vagenda.
"We didn't write this book because we hate magazines and want them all to die, we wrote it because we love magazines but we want them to be better. We think that we deserve better. We're their target market and they should listen to us!" Rhiannon explained.
What's next for the opinionated pair?
"More than anything, I want to continue travelling the world. The book may well fail to make us a penny, but it'd be nice to be able to squeeze another adventure out of it!" said Holly.
Rhiannon on the other hand, is ready for a break: "After the book comes out, I'm going to get very, very drunk and then I'm going to sleep. A lot.
"Then when I've recovered I'd like us to get back into schools because it really is the most uplifting thing you can do. The idea that young people aren't passionate about anything is absurd. They really do give a shit, and I hope reading our book makes them give even more of one".
The Vagenda: A Zero Tolerance Guide To The Media (Square Peg, £12.99) is available from May 1.