A peer reportedly faces being suspended from the House of Lords over allegations related to his parliamentary expenses.
Lord Hanningfield, who was jailed in 2011 for abuse of expenses, has defended his right regularly to claim a £300 daily attendance allowance despite reportedly spending little time in Parliament.
The Daily Mirror said the Lords Privileges and Conduct Committee was set to recommend suspending him from Parliament until the next general election and ordering him to repay some of the money he claimed.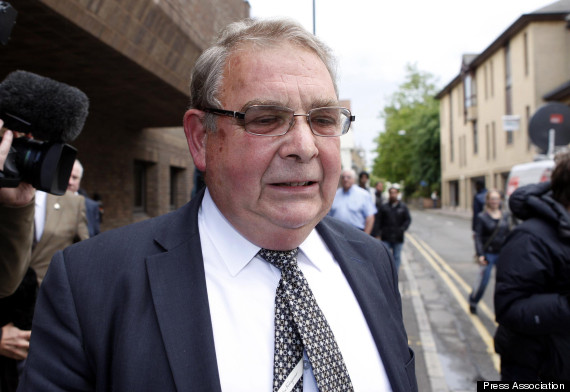 Lord Hanningfield was previoulsy jailed in 2011 over his expenses
It reported the peer had attempted to justify his actions by saying he needed the cash to hire a man to look after his poultry while he was in Westminster.
It follows an investigation by the newspaper which found on 11 of the 19 days that reporters monitored Lord Hanningfield's movements in July last year, he spent less than 40 minutes in the Lords after ''clocking in'' with an official in the chamber before returning to his home in Essex.
The shortest attendance during the month was 21 minutes and the longest more than five hours, with £5,700 claimed in attendance allowance and £471 in travel costs, the newspaper said.
The newspaper said the committee was set to make him repay £3,300 for the 11 short visits to the Lords.
When the Daily Mirror challenged him about the claims when the story broke in December last year he said the money went on ''entertaining, meeting people, employing people'' adding that he was a ''full-time peer'' who needed to be able to pay his electricity bill and buy food.
He added: ''Clocking in and out of Parliament is only part of being a peer.'
''By the time I have people at home to help, time I have people in the House of Lords to help me, I spend something like £150 a day on expenses, so I don't really make any profit.''
A House of Lords spokesman confirmed that a report on Lord Hanningfield had been passed to the committee by Lords Commissioner for Standards Paul Kernaghan and the process was "near to completion", but would not give any further details.
Lord Hanningfield, the former Tory leader of Essex County Council, was jailed for nine months in 2011 for falsely claiming expenses.
His fraudulent claims included claiming for overnight stays in London when he was not in the capital.