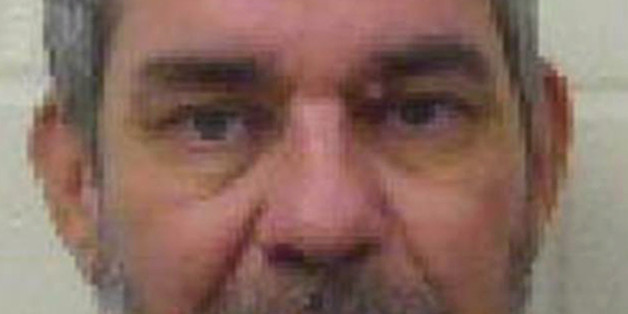 PA
A violent armed robber dubbed "the Skull Cracker" for a string of brutal raids on banks and building societies has gone missing after temporarily being allowed out of prison.
Michael Wheatley, 55, who was given 13 life sentences at the Old Bailey in 2002, has failed to return to HMP Standford Hill open prison on the Isle of Sheppey, Kent Police said.
Wheatley raided 13 building societies and banks over 10 months in 2001 and 2002 while on parole from a 27-year sentence for other robberies.
He earned his notorious nickname after pistol-whipping victims during the raids.
A Kent Police spokesman said: "Anyone with any information or who sees Wheatley is asked to not approach him and to instead contact police by calling 999."
The spokesman said Wheatley, originally of Limehouse in east London, has links across south east England.
Wheatley admitted 13 charges of robbery and 13 of possessing an imitation firearm - a blank firing semi-automatic pistol - in October 2002.
The robberies between June 2001 and April the following year were mainly on small branches in areas he knew, ranging from Southampton in Hampshire to Royston in Hertfordshire.
The first was just three weeks after he was paroled from his first prison term.
As the robberies continued, so did the violence he used towards staff and customers.
In March 2002 he pistol whipped a 73-year-old woman and a building society manager.
The Old Bailey heard at the time he would often grab a female customer, putting the pistol to their head, leaving many mentally anguished.
His raids netted him more than £45,000.
He was given a five-year sentence on each of the firearm offences to run concurrently with the life sentences on each of the robbery charges. He was ordered to serve a minimum of eight years before being eligible for consideration for parole.
Conservative backbencher Philip Davies said that whoever had allowed Wheatley out of prison was "a berk" and questioned why he was in an open prison in the first place.
The MP for Shipley in West Yorkshire said: "It is completely ludicrous that a serving life sentence prisoner is even in an open prison where they can simply walk out.
"As far as I am concerned whoever allowed him to be in an open prison should be sacked, it is a complete disgrace.
"The top priority for the prison service should be the protection of the public. (Justice Secretary) Chris Grayling needs to put in charge of the prison service someone who will see protection of the public as a top priority."