While most people wouldn't bat an eyelash about treating themselves to the odd facial or manicure every now and again, some take their preening habits to extremes...
Matt Dunford, who admits to being 'Britain's vainest man', has spent more than £100,000 on his appearance and says he's so good looking that he never gets turned down by women.
The image-obsessed 29-year-old, who is also a fitness model and Dreamboys stripper, admits 'loving himself' and has had a meticulous £10,000 a year grooming regime since the age of 19.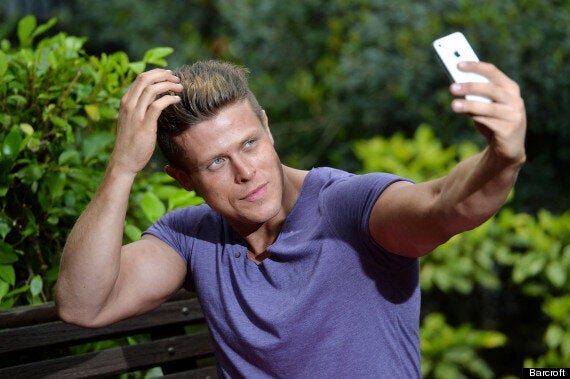 Single Matt, from London, has his eyebrows shaped and his eye lashes tinted and regularly forks out for tanning beds and spray tans, as well as manicures, pedicures, waxing and facials.
He said: "I'm Britain's vainest man and I'm proud of it.
"Some people think I'm arrogant and I've had men start fights with me on nights out - but they're just jealous.
"There's nothing wrong with wanting to look good."
He added: "I have been gifted with good genes and it's meant I've never suffered with self-confidence issues."
Matt, who has been compared to celebrity hunks Brad Pitt and Chris Hemsworth, takes an hour to get ready for a night out – but admits he once spent seven hours preening himself.
He also trains three times a day in the gym, six days a week, to ensure he retains his chiseled physique.
He said: "I'm constantly looking after the way I look and my hair and skin are always perfect.
"I cleanse and moisturise obsessively to keep my youthful radiance and I wear a support band around my middle before a fitness competition to improve my posture.
"I make sure I've always got a tan and I like my teeth to be gleaming white."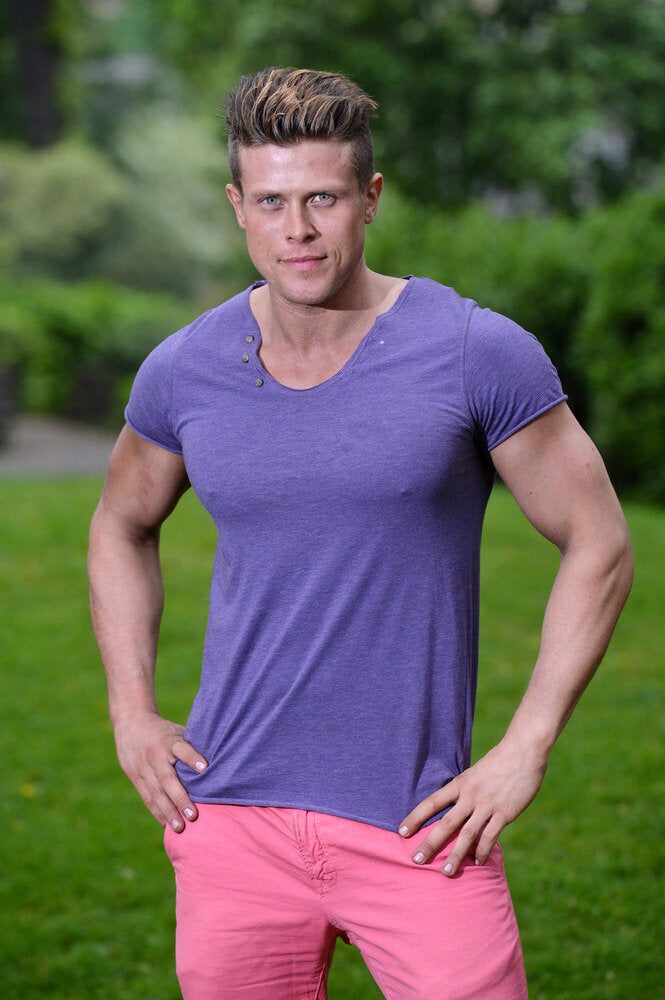 Matt is also a regular at his local salon and spares no expense on cosmetic treatments.
"There is no excuse for bad skin or hair," he says. "I have regular facials and professional shaves to keep my face silky smooth.
"I compete in fitness competitions and you'll often find that there's so much focus on the body that the face is neglected."
He added: "I've got the face and I know I've got nice eyes.
"I don't have any negative features to be honest."
Matt says his good looks have made him a big hit with the ladies.
He added: "I've never been knocked back by a girl - they just seem to throw themselves at me.
"It's my looks that reels them in - but I am a gentleman when it comes to relationships.
"I've had my wild days in the past but the past few years I've been in long term relationships. I'm not the type to have five or six girls on the go at a time, I've been brought up properly."
Despite all his successes, Matt admits being good looking also has its downsides.
He often finds himself hounded by over-flirty women on nights out and, more alarmingly, he's also been beaten up by jealous men.
He said: "I get jealousy and people trying to bring me down but I just don't react to it – it's just part and parcel of being this good looking.
"I have had a few altercations with men and it's got a bit nasty.
"Once I got hit over the head with a car jack when I was on a night out.
"The guy smacked me because he thought I was chatting up his girlfriend.
"I was talking to a few girls but it was harmless, but the guy took offence for no reason.
"I had to go to hospital and had 12 stitches in my head but I was lucky - it could have been a lot more serious than it was."
He added: "I've also been smacked across the face once and had to have metal pins in my jaw. I've also got scar tissue all down the side of my face.
"I never start it. It's just blokes taking a dislike to me for maybe the way I act or hold myself - or because they think I looked at their girlfriends.
"I do my best to stay away from situations like that now - it's just not worth it."
Despite spending a small fortune, Matt insists it is money well spent, and an investment in his future.
He said: "My whole life and career is based around my looks.
"I have to look good for the audience and my clients. I'm a walking advertisement of my services and my appearance and how I hold myself is very important.
"I know I make money and get business based on my looks, but I'd be mad not to take advantage of being so attractive.
"I know £100,000 seems like a lot of money but looking good makes me happy. You wouldn't think anything of a musician spending money on their instrument to sound as good as possible."