Skull Cracker update: Micheal Wheatley has allegedly struck again
Violent armed robber Michael Wheatley, dubbed the "Skull Cracker", who went missing after temporarily being allowed out of jail has been spotted in south west London, Scotland Yard said.
Police said they were called to an address in Twickenham last night following a sighting of the 55-year-old, who was given 13 life sentences in 2002 for a series of brutal raids on banks, but he was not found.
A statement form Scotland Yard said: "Police were called to an address in Twickenham at 19.55hrs on Monday May 5 following a sighting of Michael Wheatley - a prisoner who has failed to return to a prison in Kent.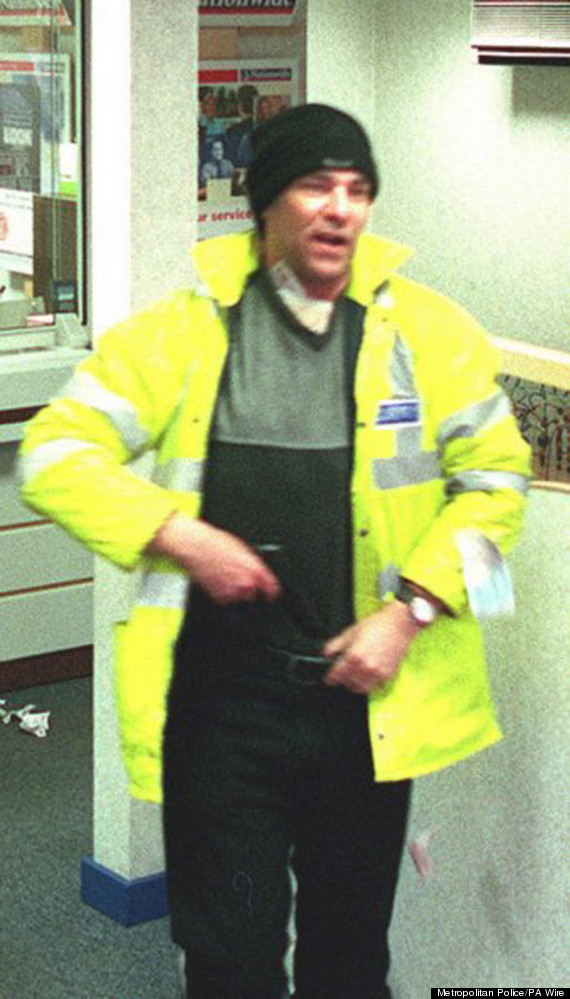 "Upon arrival, officers searched the area. Wheatley was not found.
"Inquiries are continuing. The Met continues to work closely with Kent Police to trace Wheatley who is being sought for arrest by police.
"Anyone with any information or who sees Wheatley is asked not approach him and to contact police via 999."
The news of the sighting comes as the Prisons Minister said an urgent review was under way after Wheatley failed to return to HMP Standford Hill open prison on the Isle of Sheppey.
Wheatley raided 13 building societies and banks over 10 months in 2001 and 2002 while on parole from a 27-year sentence for other robberies.
He earned his nickname after pistol-whipping victims, including a 73-year-old woman, during the raids.
Prisons Minister Jeremy Wright said there will be a full review of the case, including an assessment of the release on temporary licence (ROTL) process.
Mr Wright said temporary licence can be an important tool to help offenders reintegrate into communities but that "it should not be an automatic right".
Ministers have said there will be a toughening-up of the licence scheme so that prisoners are subjected to stricter risk assessments and tagged.
Mr Wright said: "We are not prepared to see public safety compromised. The system has been too lax up to now and we are changing that.
"In future, when prisoners are let out on temporary licence, they will be tagged, more strictly risk-assessed and tested in the community under strict conditions before being released.
"Temporary release can be an important tool in helping offenders reintegrate but it should not be an automatic right."
Conservative backbencher Philip Davies said that whoever had allowed Wheatley out of prison was "a berk" and questioned why he was in an open prison in the first place.
The MP for Shipley in West Yorkshire said: "It is completely ludicrous that a serving life sentence prisoner is even in an open prison where they can simply walk out.
"As far as I am concerned, whoever allowed him to be in an open prison should be sacked. It is a complete disgrace."
Kent Police have urged members not to approach Wheatley if he is spotted, but to dial 999 instead.