With dementia affecting about 800,000 people in the UK according to the NHS, there's a high chance that most of us will, at some point, know someone with the illness.
To highlight the plight of dementia sufferers, celebrities including Chris Martin, Lily Allen and Alesha Dixon, along with stars from the worlds of sport, comedy and television have created a new advert to show their support for those with the illness and their families.
The star studded advert aims to encourage people to become "dementia friends" to help boost volunteering, education and support for the growing number of people with the condition.
Volunteers who take part in the scheme will be able to attend free sessions to learn how to spot the signs of dementia and offer support for sufferers, the Alzheimer's Society said.
In the new ad which will be aired for the first time tonight, the pop stars will be seen performing The Beatles' track I Get By With A Little Help From My Friends.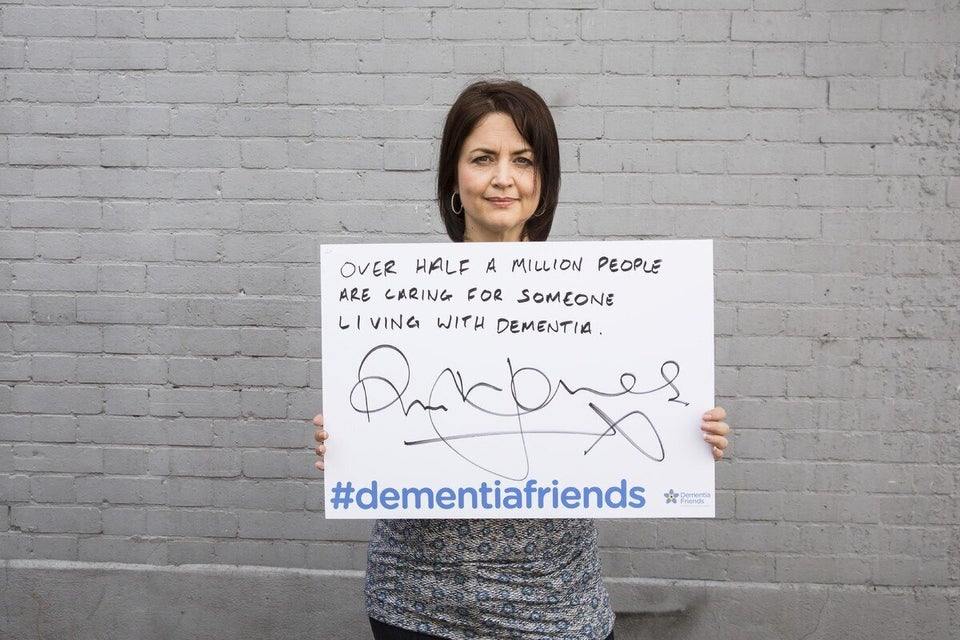 Celebrities backing the Dementia Friend campaign
Other celebrities involved in the ad include comedian Simon Pegg, actor Ray Winstone, footballer Leighton Baines and presenter Paul O'Grady.
Author Sir Terry Pratchett - who suffers from Alzheimer's disease himself - is also involved.
The news comes as a new report found that English businesses are losing out on hundreds of millions every year because of employees' caring obligations for people who have dementia.
Almost one in 10 dementia carers have to withdraw from work altogether and 12% have been forced to reduce the number of hours they spend at work.
Experts have estimated that the total cost of those who leave employment or have to reduce their hours totals more than £1.6 billion.
The report compiled by the Centre for Economics and Business Research on behalf of Dementia Friends - the Alzheimer's Society's campaign - estimated that throughout this year 50,000 carers will have to quit their job due to caring responsibilities.
And a further 66,000 will have to make adjustments to the number of hours they work.
Public Health England and the Alzheimer's Society are encouraging more people to sign up to the Dementia Friends initiative.
"The fact that thousands of workers in this country are juggling caring responsibilities without support and understanding from their employers is frightening," said Alzheimer's Societychief executiveJeremy Hughes.
"We're all beginning to talk about dementia, however, society is not yet fully supportive of people with dementia, either in the workplace or in everyday life. I'd love to see everyone become Dementia Friends, and make life that little bit easier for people with dementia."
Duncan Selbie, chief executive of Public Health England, added: "This campaign will help people understand the issues faced and give them the information they need to support people in their community with dementia.
Businesses can encourage staff to become Dementia Friends through a suite of online videos, addressing the common challenges faced by customers with dementia, such as paying for goods or filling in forms."
Health Secretary Jeremy Hunt added: "Dementia isn't just a health condition - it attacks the fabric of our society and can take a huge toll on the families and friends of those affected by the disease.
"I am urging everyone - families, communities and businesses to come together to ensure that people with dementia can continue to live fulfilling and rewarding lives."