Stuart Eggleshaw is a man on a mission. The 43-year-old has won a weight-loss award for losing a massive 22.5 stone - and he's determined to keep up his new healthy diet.
Avid football fan Stuart regularly experienced embarrassment when he couldn't fit through turnstiles as he followed his beloved Mansfield Town around the country, but it was a car accident that finally forced him to face up to his size.
The minor crash motivated him to lose 22st 9lbs and now Stuart's been named Slimming World Greatest Loser 2014.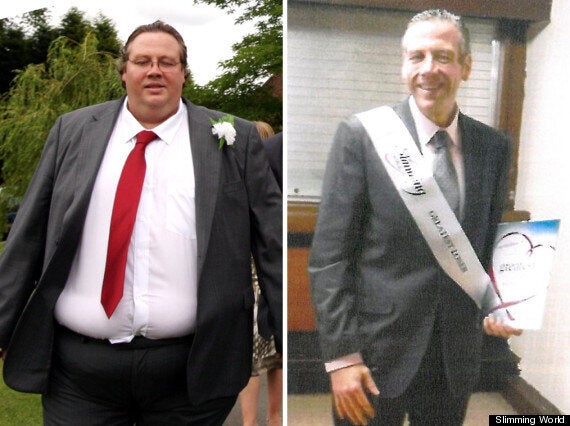 The super slimmer, from Kirkby-in-Ashfield in Nottinghamshire, said: "Luckily the incident wasn't serious but the paramedics had to be called. It was then I realised that if the accident had been more serious and I'd been injured they probably would have found me very difficult to treat.
"I started asking myself, 'would they have been able to get me out of the car?', 'would they have been able to lift me into the ambulance?', 'would they have needed specialist equipment?' and lots of other questions like that.
"I realised that any or all of those things could have prevented them from getting me to hospital in time and, ultimately, from saving my life. That was really my wake-up call and I joined Slimming World soon afterwards."
Stuart struggled with his weight from a young age but remembers his size increasing rapidly around eight years ago: "I was always described as 'big-boned', but when I hit 35 it seems like I was always having to buy bigger and bigger clothes. I tried going to the gym to lose weight but it never seemed to shift because I wasn't changing my eating habits, and in the end I stopped going."
After his accident in August 2012, Stuart's sister and stepmother recommended Slimming World and – with some trepidation – he joined a nearby group in Sutton-in-Ashfield the following month.
Story continues below the slideshow: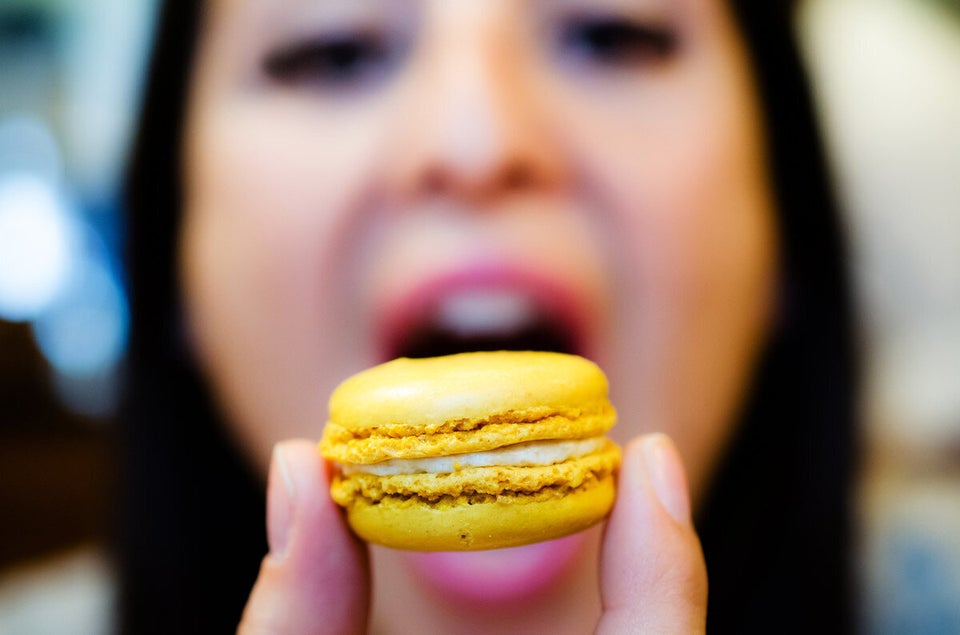 Diet 'Rules' You Can Break
As a single man, Stuart says he was apprehensive about walking into the group that he knew would be dominated by women. But his fears soon subsided as he received a warm welcome from the current members.
"I can't speak highly enough of the whole experience and I've had so much support from my Consultant Annette and the rest of the group. I'm always encouraging other men to join now and one of my male colleagues has even lost 3st," he said.
Civil servant Stuart, who works for HM Revenue & Customs, quit convenience foods and began cooking from scratch following the group's Food Optimising plan.
Not only has he lost a huge amount of weight but Stuart has rediscovered his love of cooking:
"I was pleasantly surprised when Annette explained the plan. I was amazed at the variety of foods that I could eat without having to restrict my portions and was delighted that I could still enjoy all my favourite meals just by making changes to the way I prepared and cooked them. Currently my favourite meal is a Malaysian chicken curry from one of Slimming World's recipe books," he said.
Stuart's before menu:

Breakfast: 3 rashers of fried bacon, 3 fried sausages, 2 fried eggs, 2 slices of toast or a large cob (bread roll)

Lunch: 2 large cobs with coronation chicken, a large bag of crisps and various chocolate bars

Dinner: 2 chicken tikka slices (pasty filled with chicken tikka), 2 – 3 packets of ready-made sandwiches, a share bag of crisps

Snacks: Various chocolate bars throughout the day.

Stuart's after menu:

Breakfast: 35g cereal with raspberries and blueberries

Mid-morning: 2 bananas

Lunch: Jacket potato and baked beans with lots of fresh salad

Mid-afternoon: Tubs of prepared fresh fruit, such as mango, melon and pineapple

Dinner: Grilled chicken breast, boiled rice, carrots, green beans, broccoli and cauliflower

Snacks: A small chocolate bar, 3 Babybel light cheese, pickled onions
Before joining Slimming World, Stuart did not exercise and drove his car wherever possible - even walking short distances was very difficult for him. Since losing the weight though, he's decided to start being more active and now loves running, cycling and playing football.
"Now I cycle around 40 miles a week, run around 15 miles a week and play five-a-side football twice a week – and I love it. I'm hoping to do a half marathon next year and would like to enter a triathlon too. I've got two nephews who I'm much closer to now because I can run around with them and do more adventurous things like visit theme parks and take them on holiday," he said.
This January, just 16 months after he began his weight-loss plan, Stuart hit his target weight of 14st 5lbs. He's dropped 34" from his waist, going from 70" to 36", and lost 14" from his collar measurement too.
Speaking about his regular visits ti Mansfield Town's One Call Stadium, the super slimmer said: "I used to struggle to fit through the turnstiles but now I go through them with ease – and a big smile on my face. In fact there are so many things I can do that I couldn't have even attempted when I was bigger – playing football with my nephews, buying clothes on the high street, flying on a plane without having to ask for a seatbelt extension and much more.
"Life is immeasurably better and I enjoy every moment. Now I'm ready for the next chapter of my life which will hopefully involve meeting someone to share all this with and starting a family."