Not only has Nando's 'super fan' Bradley Holman got one of the world's worst tattoos - Barcelos the Nando's Cockerel mascot inked on his right bum cheek - but he's not receiving any free meals for being a human billboard.
Bradley – who spends over £1,500 at Nando's per year – contacted the company for a reward for his customer loyalty, they rebuffed his request.
The 19-year-old from Lower Kingswood, Surrey, says "Ever since I first tried their Peri-Peri chicken five years ago, I've been crazy about Nando's. I'm a huge fan.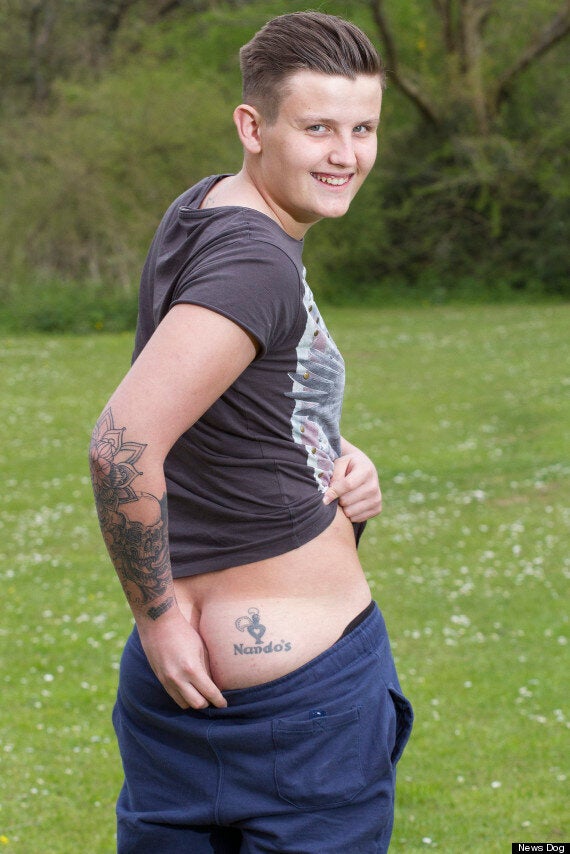 "Whenever I go out for a meal now, it's always Nando's. I order the same thing every time – an extra-hot whole chicken to myself, garlic bread and a bottomless drink. Nothing beats it!
"My friends and locals around my hometown call me 'Nando's' because I love it so much. People are always asking me to get my bum out so they can see my tattoo."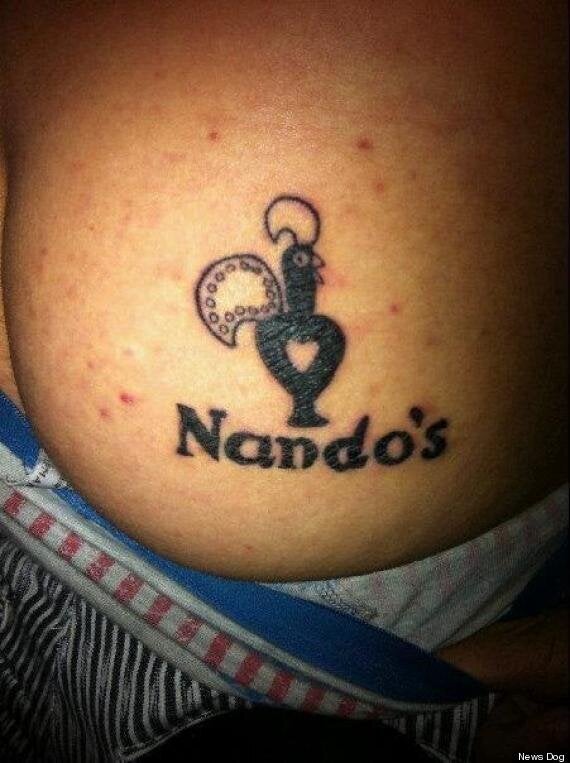 Assistant store manager Bradley got the inking done during a lads holiday to Malia, Crete in July 2013. The etching took two hours and cost him 90 euros.
"I was feeling hung-over after a night-out and all week, I had been craving a nice Nando's. I was telling my mates about it and they suggested I get a tattoo of it. I thought that sounded right up my street.
"So I went to the nearest tattoo parlour and asked for the Nando's cockerel on my bum cheek. The whole process was painful especially after the alcohol had worn off but it was worth it."
Story continues below the slideshow: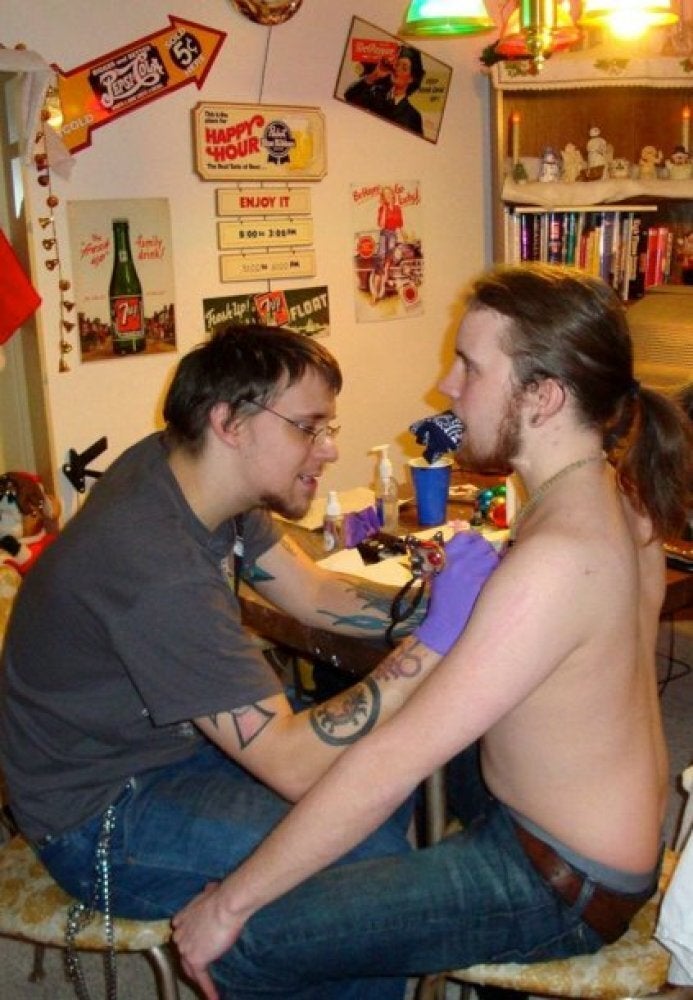 The Worst Tattoos You'll Ever See
After having the inking done, Bradley contacted Nando's in the hope they would offer some thanks for his dedication.
He explains, "I emailed Nando's to tell them that I got the tattoo of their chicken on my bum because I really liked the restaurant.
"I asked if they rewarded customer loyalty like this and they snubbed my questions saying they don't give any free meals or vouchers to customers.
"I'm really angry about it. Surely I'm due something for my commitment to Nando's. I just wanted a small token so I was gutted when they gave me nothing.
"You always see Nando's giving free stuff to celebrities and footballers but they never reward ordinary, loyal customers like me."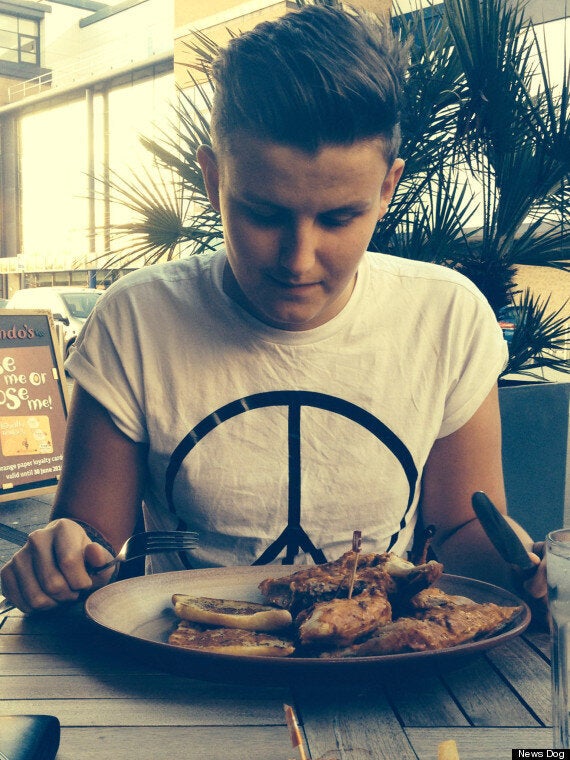 Bradley hopes that Nando's will reconsider their decision and provide him with an incentive for his devotion to the restaurant. His ideal prize would be the infamous 'black card', which guarantees free food for life at Nando's.
He says, "If Nando's gave me the black card, I'd get the image of the card tattooed on my left bum cheek to complete the look. The staff can scan my behind when I come in to the restaurant".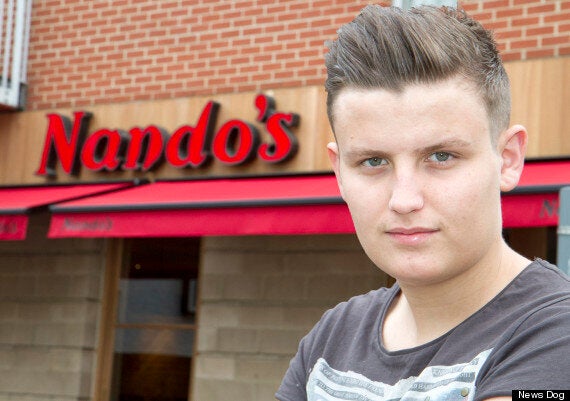 Despite the cold shoulder from Nando's, Bradley says he has no regrets about the inking. However he admits that his cheeky tattoo has received mixed reviews from the opposite sex.
"Some girls love it but others think I'm an idiot for having the tattoo. I don't care though, they're obviously not the right girl for me anyway.
"I always take girls out to Nando's on a first date so it would be a nightmare if they didn't like the restaurant."
Some people just have too much time on their hands.