Eurovision fans took to Twitter to congratulate Austria's Conchita Wurst following her win on Saturday night.
The drag act received plenty of attention ahead of the contest and was also named as one of the acts the UK entry Molly Smitten-Downes was most worried about.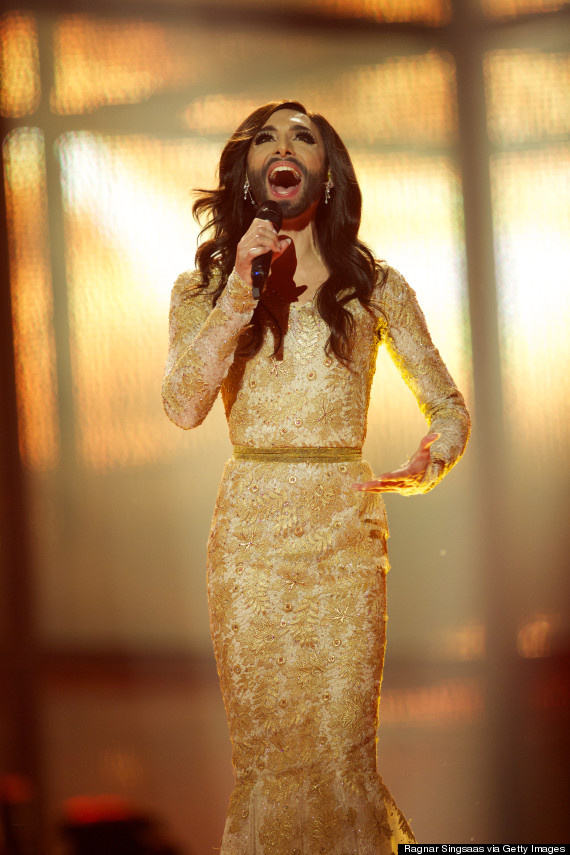 Conchita represented Austria
Plenty of fans shared their joy at Conchita's win, including a number who saw a more serious side to Conchita's win.
"Conchita proves gender variance is OKAY and that there are places we're moving to as a society and that's hugely important," wrote one, while another posted: "Conchita literally shows everyone that you don't have to be like everyone else to succeed in this world. Being yourself is good enough!"
The UK's 17th place finish also pleased Eurovision fans, despite the fact Molly Smitten-Downes had been tipped to win.
"Well done Molly! 40 points and a cake will do for me," wrote 'Hollyoaks' actor Kieron Richardson, while another Twitter user joked: "If Molly had a beard we would have won".
A number of other Twitter users also congratulated Conchita:
Conchita won the whole thing. One huge step towards PEACE & FREEDOM yesss I'm feeling proud tonight.

— cojiro (@sofiauhr) May 10, 2014
Awwwwwwww Conchita. I won't mind losing to you ❤❤❤❤

— Daisy (@poppykicker) May 10, 2014
Spain's Ruth Lorenzo - also a hot favourite to do well in the contest - finished in tenth place with 74 points, while Russia received 89 points, putting them in seventh place.
Watch Conchita's performance here...
LIKE US ON FACEBOOK | FOLLOW US ON TWITTER