The UK's Eurovision contestant Molly Smitten-Downes has tweeted her thanks to fans after finishing seventeenth in the competition.
The Leicester-born singer lost out to Austria's Conchita Wurst in last night's competition, despite receiving plenty of support and being tipped to win the contest.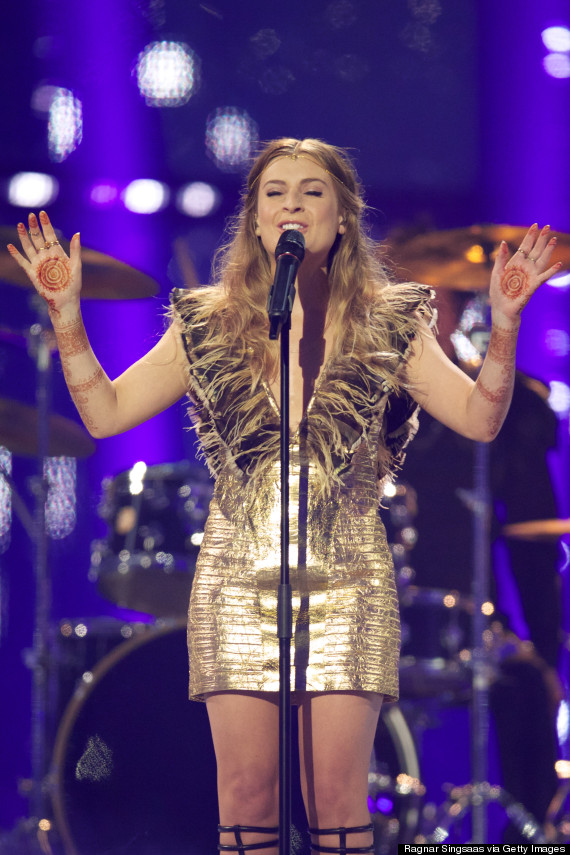 Molly performs at Eurovision
Molly tweeted her thoughts on the evening, graciously congratulating Conchita and writing: "Massive congratulations to Austria. What a brilliant night! Thanks for all the support... Now time to party!! Love you all. Xx".
Molly received a total of 40 points, putting her over 250 points behind the winning act.
Molly's self-penned track 'Children Of The Universe' was praised by commentator Graham Norton, along with plenty of fans on Twitter.
"Well done, Austria. You gone done did good. Also well done to Molly, our song was actually pretty great," wrote one, while another posted: "Molly was good. She looked lovely. The song was great too IMO. Just that there was tough competition this year."
Ahead of the contest Molly explained that she was worried about losing to Conchita, telling The Sun: "Conchita is a brilliant singer and getting a lot of love from everywhere. She is definitely competition.
"I was so surprised when I heard there was a bearded lady in the contest, I was like, 'Whaaat?', but she is so attractive."
Watch Molly's performance here...
LIKE US ON FACEBOOK | FOLLOW US ON TWITTER