Most women tend to use a touch of mascara and a flash of eyeliner to make our eyes stand out - but one lady takes eye make-up to a whole new level.
Inspired by scenes from fairy tales, films, classic novels and human emotions, the Israeli make-up professional and blogger creates these weird but wonderful eye designs using make-up tools such as liquid eyeliner and eyeshadow, plus tiny appliqué particles.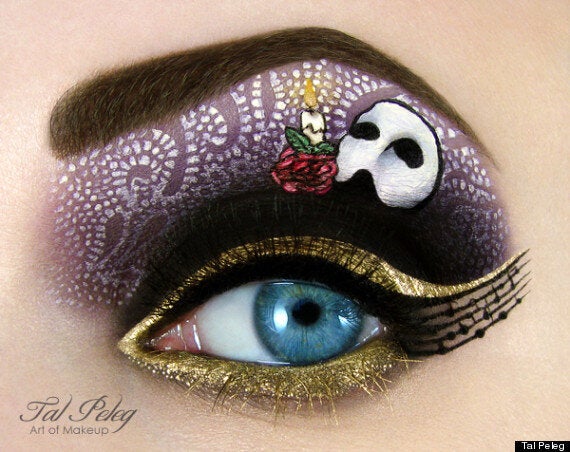 Speaking to The Huffington Post UK, Tal said: "Using the eye as my canvas is my way to mix between my love for art, design and makeup.
"The challenge is to create designs that will use the natural curves of the eye, and to paint miniatures on the eye of course - it's sometimes hard, by enjoy every second of it, and keep on challenging myself and pushing my limits."
This desire to push herself to the limits has seen Tal move away from the light-hearted fairy tale images and create pieces that aim to be thought-provoking.
Her latest project, named Window To The Soul, includes the anti-bullying image pictured below.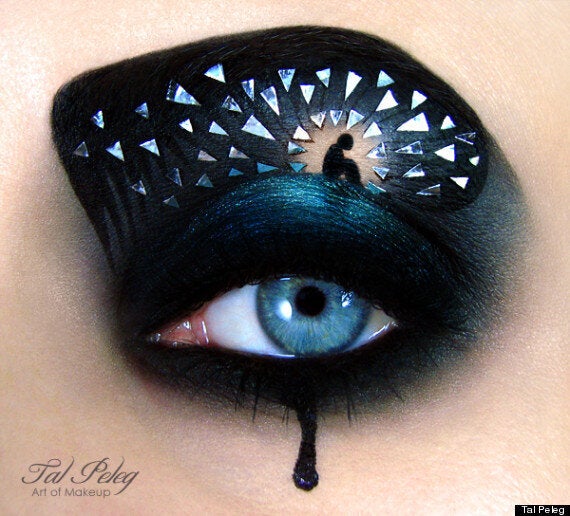 The young artist has said she wishes to use her new-found fame to explore important social issues, and has paired her emotive design with the slogan, 'words can be dangerous, use them wisely.