Poor Ashley Cole. It is a sentence scarcely uttered during the left-back's career, however his international retirement, and the manner of it, is a shame. Since his England debut in Albania in 2001, Cole has been his country's best - and most consistent - performer, rivalled only by Rio Ferdinand.
It is ironic, then, that Roy Hodgson has discarded both players. Ferdinand has experienced a woeful campaign but was dubiously overlooked in favour of John Terry when Hodgson announced his European Championship squad two years ago. Aside from Terry's date in court for allegedly racially abusing Ferdinand's brother, Anton, at the time (of which he was acquitted), the Chelsea captain was inferior than Ferdinand during the 2011-12 season.
Cole, however, proved in Madrid last month he is still one of the best defensive full-backs in world football. Leighton Baines merits his starting berth in Brazil, however Cole offers England security in defence and arguably remains his country's best defender. Cole's understanding with Gary Cahill would have benefited a flimsy England back four, but instead Baines' deputy is an 18-year-old with 45 minutes of international experience.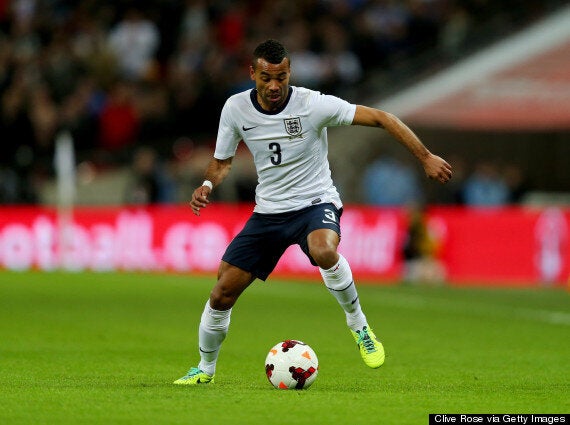 Cole won his last England cap against Denmark at Wembley in March
In time, Luke Shaw should surpass Cole's 107 caps, and maybe even Peter Shilton's record haul of 125. He will move to Manchester United this summer and it can't be long before he ousts Baines, 30 this year, from Hodgson's first XI. Yet the World Cup should not be regarded as a work experience jaunt, and Cole's omission, despite his lack of game-time at Chelsea this season, is dubious. Shaw is raw.
Hodgson's boldness is admirable. For a manager often accused of pragmatism and cautiousness, it appears he is set to discard the majority of the 30-somethings who have inhibited the England team over the past decade. Feasibly, Steven Gerrard could be the only player north of 30 who is named in Hodgson's 23-man squad.
But it is disconcerting that Frank Lampard could join him on the plane. Lampard turns 36 in June, failed to register double figures in goals at Chelsea this term for the first time in 11 years and has not scored in eight World Cup appearances. He was also noticeably poor in England's final two qualifiers against Montengero and Poland.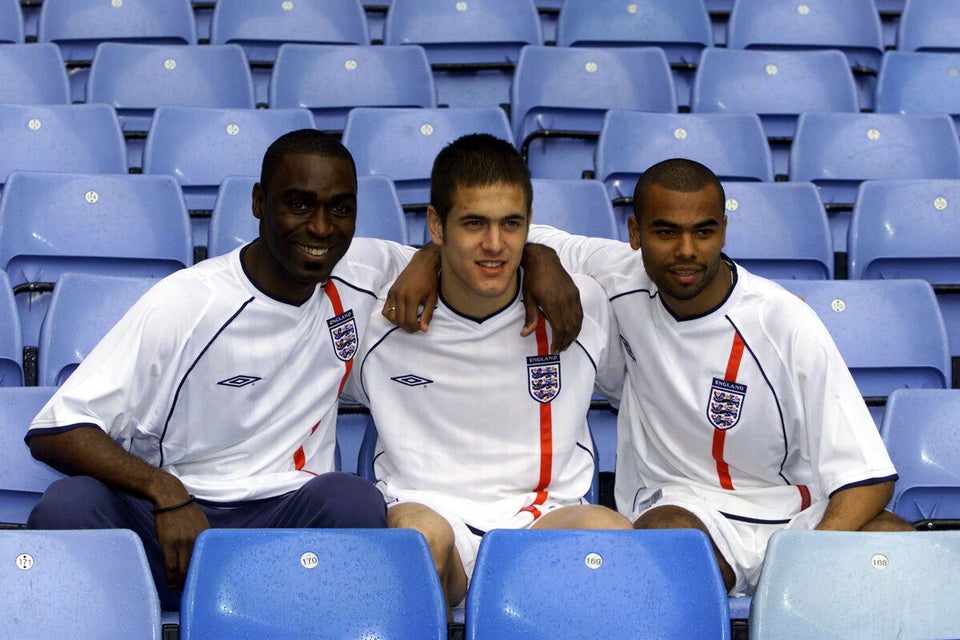 Ashley Cole's England career
Factor in the heat and humidity in south America and it is impossible to justify Lampard's inclusion. Gerrard and Scott Parker struggled through the Euro 2012 quarter-final with Italy in Kiev, let alone Manaus.
Gerrard, Jordan Henderson, Alex Oxlade-Chamberlain, Adam Lallana, Ross Barkley, James Milner and even Jack Wilshere, despite his recent injury and shoddy season, are preferable midfield options over Lampard. His experience at World Cups extends only to failure, and although it is unlikely he would start in Brazil, he has not exactly been regarded as an impact substitute either, which would probably be his role.
That is unless Hodgson inexplicably starts Lampard alongside Gerrard, a decade on from when they began to subordinate each other. This England squad is shaping up to be, whisper it, quite exciting, yet including two poster boys of the ill-fated "golden generation" era breeds pessimism.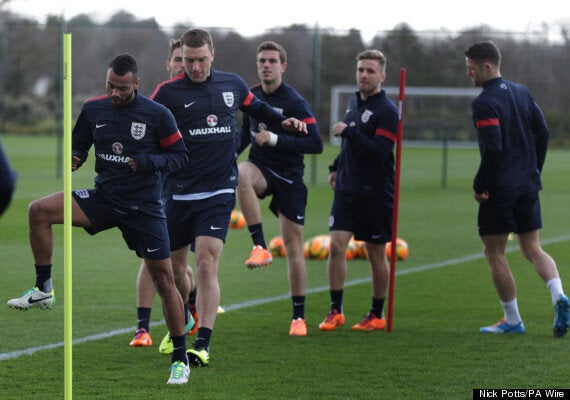 Cole was replaced by Shaw during the friendly against Denmark in March
Cole is the exception of the 2006 underachievers. He was the only player to emerge from the risible 2010 World Cup campaign with any credit and performed brilliantly at the 2002 and 2006 finals. Inexplicably, Sol Campbell and John Terry were named in the All-Star teams for those finals ahead of him - and Ferdinand.
"I got the call from Roy and agree England team should be about the young players," Cole tweeted on Sunday night. Gerrard's captaincy guarantees he will be in Brazil, but Lampard's selection would be a patent contradiction of this new England.