In between all the barely-there dresses, Manolo heels and undisputed glitterdust of the A-list stars crowding the red carpet at this year's Cannes Film Festival, you might just recognise a few distinctly home-grown famous faces.
Because it's the turn of no less than Spandau Ballet to put their memories on film with a memory-lane music documentary and, while the likes of Jarvis Cocker and Co might prefer to make their screen debut at Sheffield Documentary Festival, the Kemp Brothers and Co are going all-out and adding their film to the screening list at Cannes.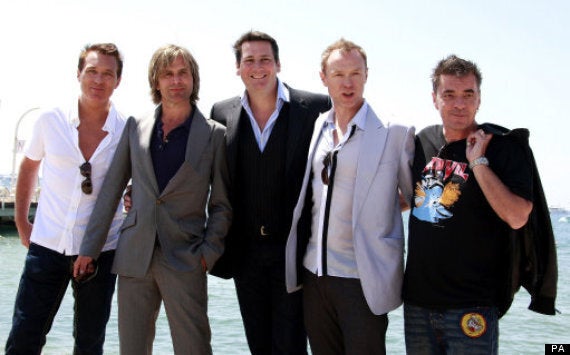 This won't be the first Cannes trip for the band, last there in 2009
'Soul Boys of the Western World' follows the band's journey from its inception in the 1970s, as a be-quiffed, be-suited, be-eyelined alternative to punk, into the 1980s when they appeared to sum up all of Margaret Thatcher's messages in earnest, heart-pumping, saxophone-bedded balladry.
If songs such as 'True' and 'Gold' have effortlessly endured, it seems the friendships between this original band of brothers have been more hard-won, after a rollercoaster of tour squabbles, court cases and reunions.
All five band members contribute to the film, with actor Martin Kemp telling the Times at the weekend that he was surprised by how bitter some of the arguments had been in retrospect.
"The documentary is the hardest thing I've ever watched," he said. "There's a lot of pain there. We had known each other since we were 14, so it was like a family at war. I share things with those boys I don't with my own wife. But at the time we split, I didn't feel it in the same way as they did. I'd been lucky enough to get a call from a casting agent."
The band, who reformed in 2009, have sold 25 million records. including 23 hit singles.
'Soul Boys of the Western World' will be screened at the Marché du Film in Cannes.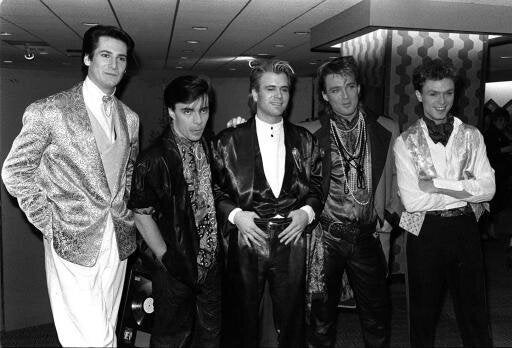 Spandau Ballet through the years...