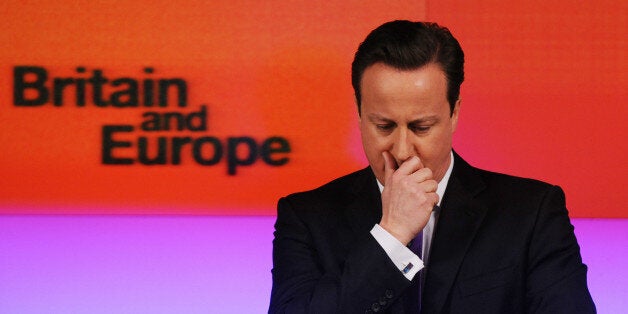 David Cameron has insisted he would not quit as prime minister even if the British public voted to leave the European Union against his advice.
Between now and 2017 the prime minister hopes to negotiate for the UK a looser relationship with the EU and then put that new arrangement to voters in a referendum. He would campaign for Britain to stay in the union under the new deal.
Asked on Monday morning whether he would quit as prime minister if the public decided to vote to leave, he said: "of course not"
"The point about these referendums is that there is a question on these referendums and the question is not 'do you want the prime minister to stay or go?' – whether it's the case with Scotland or Europe; the questions is, in the case of Scotland, 'do you want Scotland to stay in the United Kingdom?', 'do you want the United Kingdom to stay in Europe?'," he said.
Cameron told ITV's Good Morning Britain: "I have a very clear plan to get these powers back, to make these changes, and then to hold a referendum where I will be advising people to stay in a reformed European Union. I think that is the right answer."
However he has set out one scenario where he would step down - if he is unable to guarantee an EU referendum after the 2015 election. The pledge means holding a public vote will be a red line in any future coalition negotiations with the Liberal Demcorats.
As the European election campaign gets underway, Cameron has focused on hammering home the message that only a Conservative government would be be willing and able to deliver a referendum in the next parliament.
"The truth about British politics is you'll only get that with me as British prime minister," he said. "Labour and the Liberals won't give you a referendum, Ukip can't give you a referendum. I offer a clear plan: reform, renegotiation, referendum - all very much in Britain's interests."
Related