'Game of Thrones' has a new central family, according to the writer of the hit show's most recent episode.
Bryan Cogman, who wrote 'The Laws of Gods and Men' - to be screened tonight in the UK - tells EWOnline that the latest twists and turns prove the Lannisters have taken central stage over the Starks.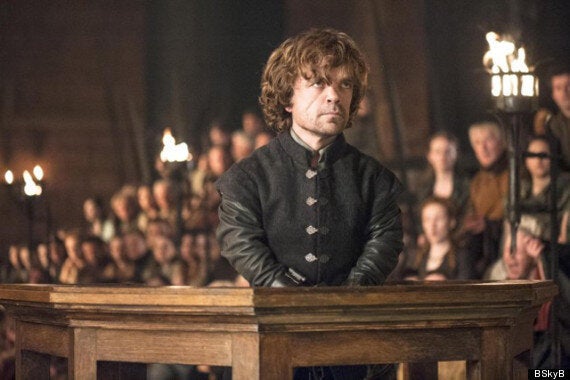 Tyrion Lannister (Peter Dinklage) stands trial for the murder of his nephew Joffrey
"This is the first episode in our entire run that doesn't feature a Stark," he points out. "It illustrates that the principal family of the show, in a way, has becomes the Lannisters.
"This is really a family drama between Tywin, Jaime, Cersei and Tyrion that is entirely wordless. It's all in the looks between the four of them... this is the Lannister family drama finally boiling over."
Viewers of this show will have seen a murder mystery element enter the series since the murder of King Joffrey at the hand of an unknown assassin, and this week sees courtroom drama come to Westeros, with the trial of Tyrion Lannister (actor Peter Dinklage), charged with the regicide.
Viewers will see him face the personally heartbreaking challenge of seeing his secret love, Shae, speak out against him from the witness stand, using his own words to condemn him in the eyes of many who already consider him guilty of the young King's murder.
"Dinklage was particularly heartbreaking," says Cogman. "When he tells Shae, 'Please, don't,' you know he's not doing that to try and save his head. He's saying that only to prevent his heart from being broken before he's executed.
"Also, he loved a woman as a kid and that was screwed up by his family, and now it's happening all over again."
It is once again a tour de force performance from Peter Dinklage as Tyrion, perhaps putting him in line for another personal award to follow his Emmy Award and Golden Globe Award for the same role.
'Game of Thrones' Series 4 continues this evening on Sky Atlantic at 10pm.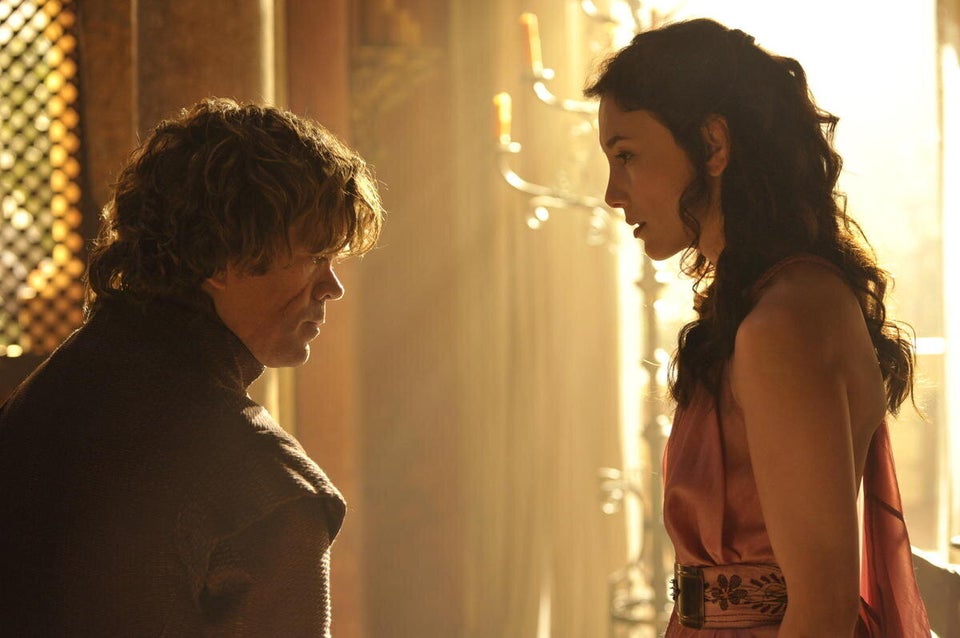 'Game Of Thrones' Season 4
Related