Richard Harrington jokes about his being given the lead role in such a big project as Welsh detective drama 'Hinterland'. "They couldn't afford anybody else," he immediately says modestly.
However, it soon becomes clear that Richard has as much invested in the role of DCI Tom Mathias as the show's creators have put trust in him, after writing the role for the actor, who's had a working relationship with them, for "about... oh... 20 years or so." Fair enough, then.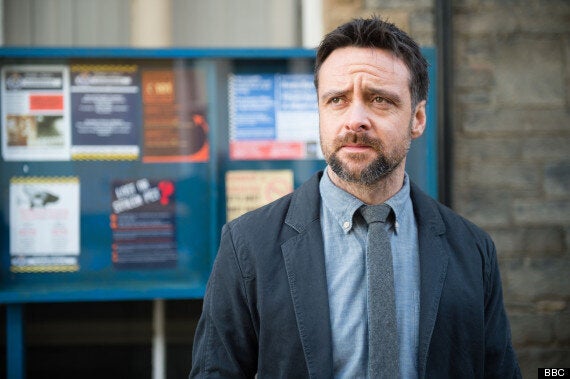 Richard Harrington plays DCI Tom Matthias, tipped as the 'Welsh Wallander'
Matthias is, in customary television police procedural fashion, a weathered detective fresh on the beat, in this case the bleakly beautiful terrain of north Wales, centred round the university town of Aberystwyth, but focusing instead on the inner landscapes, the more untouched parts, abandoned houses and reclusive families... the Hinterland, in fact.
If the show's creator, co-director and writer Ed Thomas wanted to create a Welsh detective for the world, Richard felt it was his job to create a full back-story for his character, and lend him some warmth.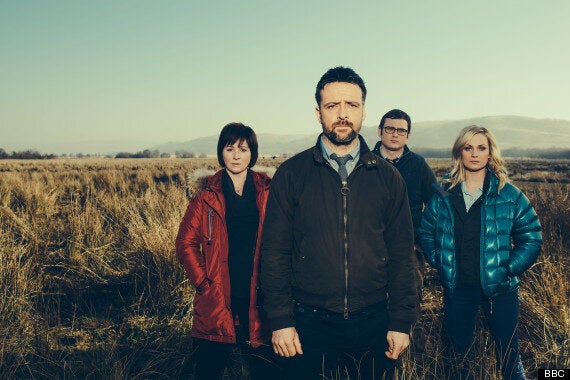 Everyone in the cast films their scenes in both Welsh and English, making for some very different interpretations
"I work from the inside out," he explains. "The compassion wasn't on the page, but I brought that in because I was so moved by the stories. I cry at adverts myself, so I tried to make him more tactile, reaching out to people - the victims and the perpetrators both."
It's this broad compassion, as well as the landscape, that has inevitably brought comparisons with Swedish loner detective Kurt Wallander, and Richard Harrington doesn't mind the comparison in the slightest.
"I think Wallander was what inspired the creation of this," he acknowledges. "There are definitely parallels with the landscape and the characters' sense of feeling small in a vast world. But I don't think it panders to formulaic TV, our characters are allowed to simply exist."
The other element that sets Hinterland apart is the language - with cast and crew recording both Welsh and English version of each scene, before they get stitched together appropriately for distribution.
Richard, who claims to be no master of the Welsh tongue himself but is seen understanding it all in the hybrid version which we view in England (10% Welsh at a rough estimate), but he's a huge fan of the ancient tongue and the history it invokes...
"It becomes more of a melodrama when we record it in Welsh," he explains. "The scenes only take half as long because everyone speaks so quickly.
"But these stories are borne out of the landscape, so it's fitting that the dynamic exists. I don't get to act in Welsh very much, but it's wonderfully poetic, part of our heritage, so it's marvellous to bring it to a broader audience. And the people speaking it, well, they're all pretty formidable characters."
'Hinterland' will be released as a DVD box set and digital download on Monday 26 May.