Three kayakers found dead in a river in Northumberland after a major search and rescue operation were all from the same family, police have said. Emergency services were joined by the RAF and the Coastguard in searching for the trio along the River Tyne near Riding Mill after they failed to return home last night.
Two of them were brothers, aged 41 and 40, and the third was their cousin, aged 36, all from South Shields, South Tyneside.
Northumbria Police said an investigation into the circumstances surrounding their deaths would now begin and a report would be prepared for the coroner. It is believed the three men had planned their trip and knew the river well, but encountered challenging conditions after heavy rainfall.
After receiving a call at 11pm last night, the first body was recovered from the river by a Sea King helicopter from RAF Boulmer at just after 5.10am - and the second body was recovered from the river just before 6.20am in the Corbridge area. The third body was discovered this afternoon by officers under the Broomhaugh A68 bridge.
During overnight searches, one of the missing men's vehicles was found at Tyne Green, near to Hexham Rowing Club, just before 1.15am. A second vehicle belonging to them was found a few hours later, at 4.10am, at Wylam railway station car park and, later on, two kayaks were retrieved.
Chief Superintendent Gordon Milward said: "The weather was unpredictable, in terms of some very heavy showers, and the river was higher than usual and fast-flowing. They would be challenging conditions for anybody who decided to go into the water."
This morning, a green kayak could be seen on the side of the river at Riding Mill pumping station as an RAF Sea King helicopter flew overhead. Flying low over the river, the helicopter was searching for the group in the area before landing in a nearby field for the crew to study a map of the area.
Milward said the police's safety message was managing the difficult balance "between enjoying the river and surroundings with personal safety". He added: "Part of the thrill of kayaking is that element of risk. What I would say to anyone is balance that against personal safety.
"If you are in any doubt about how well-equipped you feel you are to go into the water, step back and come back another day."
The senior officer said a large number of specialists had been involved in looking for the missing kayakers and they had done so speedily and thoroughly.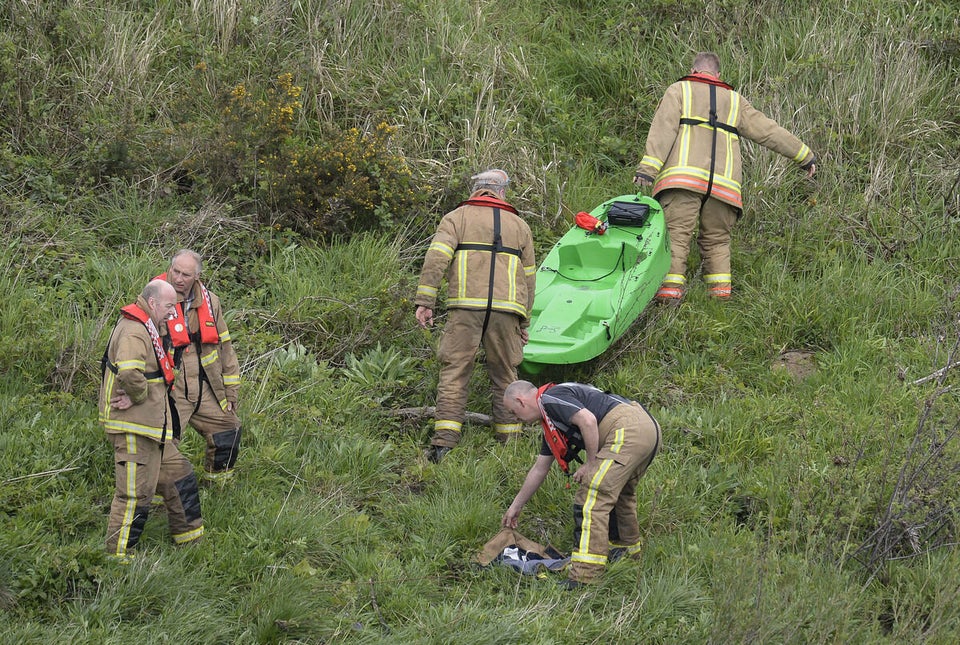 Kayak Deaths