An inspirational teen who has raised millions for charity has spoken of his anger at how his bowel cancer was misdiagnosed as constipation for six months.
Stephen Sutton, 19, was diagnosed with bowel cancer aged 15 and told it was incurable in 2012.
When his condition worsened a few weeks ago he said he was a "goner" and launched a fundraising campaign for the Teen Cancer Trust. Sutton has since raised more then £3million for the charity after attracting the support of celebrities including comedians Jason Manford, Russell Brand and Stephen Fry, as well as music mogul Simon Cowell.
Sutton, who was later discharged from hospital but has now been readmitted, described the misdiagnosis and the anger he felt but added: "It is what it is."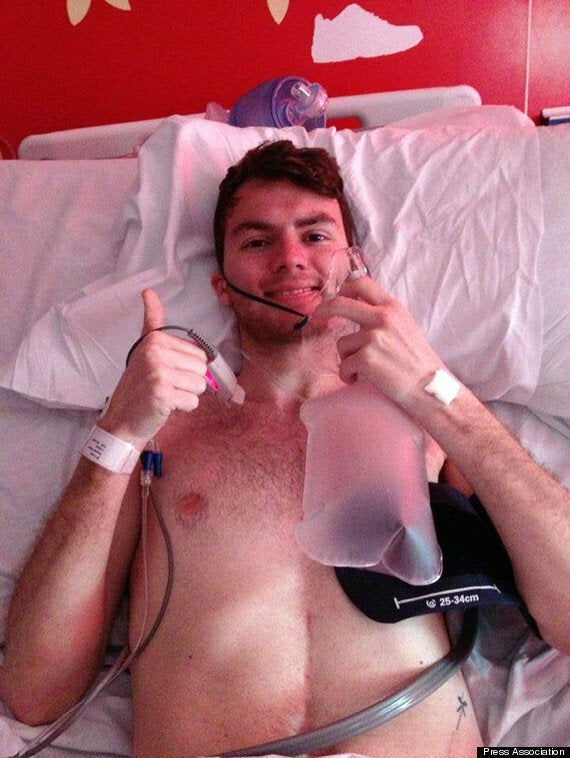 "On the whole, the NHS has been brilliant, but there will always be a kind of. . .Well, probably just anger," he told the Daily Mail.
"There always will be anger. If it had been caught earlier it could have led to a better prognosis. It could have changed the situation."
In the same interview he said his family remained upbeat but knew "there is an end at some point".
He said: "Mum and I don't really talk about our fears. I don't know why,' he says. 'It's not that we're scared to. We probably think a lot of the same things, but we've learned to just get on with it.
"We've been dealing with incurable cancer since November 2012, so we know there is an end at some point."
The 19-year-old added: "To be so close to actually dying is scary, but at the same time incredibly reinvigorating.
"I am so lucky and so fortunate to be here. My cancer has taught me a lot about life. All the cliches — not taking life for granted, blah, blah, blah.
"But being so close to death just reinforced all those feelings about making the most of what we've got."
He tweeted back to one: "Sorry to disappoint you! So you know, I still have my cancer and it's still incurable, if that makes you feel less 'duped'."