Six weeks after giving birth, Rachel Stevens is ready to introduce her baby daughter to the world. The singer showed off Minnie Blossom in this week's issue of OK! magazine.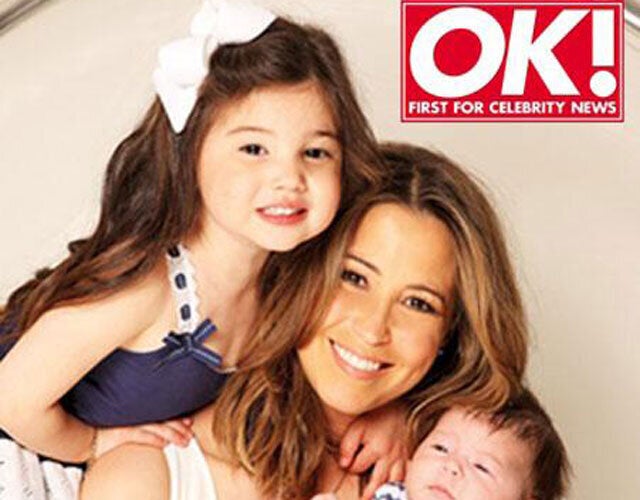 In the intimate 'at-home' shots, the pop singer and Strictly Come Dancing star poses alongside baby Minnie Blossom, husband Alex Bourne, and the pair's older daughter Amelie, three.
Minnie may have been born on April Fool's Day, but Rachel and Alex revealed to the magazine that it was nothing but tears for them as they welcomed the new arrival.
i
"When she was put onto my chest, I couldn't stop crying," Rachel admitted.
i
Bourne, an ex-actor who appeared on soap Family Affairs, added: "I was really emotional this time. She was beautiful when we saw her; she looked like a little kitten."
The couple married in August 2009 in a lavish ceremony at Claridge's hotel in London.
Rachel and Alex already have a three-year-old, Amelie, who is pictured alongside her parents and new baby sister in pictures from the shoot. Rachel told OK! that so far there has been no evidence of any jealousy from big sis.
"From the minute Minnie came home, Amelie was so excited. She always wanted a sister," the singer said. "It's so gorgeous to see our two girls together. Amelie just wants to poke her the whole time, she absolutely adores her."
The first official public photos of Amelie also appeared in OK! back in 2011. Truly a family affair!