The British-born Indian poster girl of Ukip's youth wing sensationally quit on Tuesday, accusing Nigel Farage's party of "racist" cynicism.
Sanya-Jeet Thandi, a 20-year-old LSE student, joined the party when she was 18 and became one of the faces of the party's youth organisation. Writing in The Guardian today, she said the party had changed beyond recognition from when she joined.
"This anti-immigrant campaign undermines Ukip's claim not to be a racist party. They are turning the election into a game of 'us' and 'them'. Well, I am with 'them'," she said.
"The direction in which the party is going is terrifying: Ukip has descended into a form of racist populism that I cannot bring myself to vote for.
"This week I decided to leave the party and I will abstain from voting in the upcoming European elections. I urge other Ukip supporters to do the same."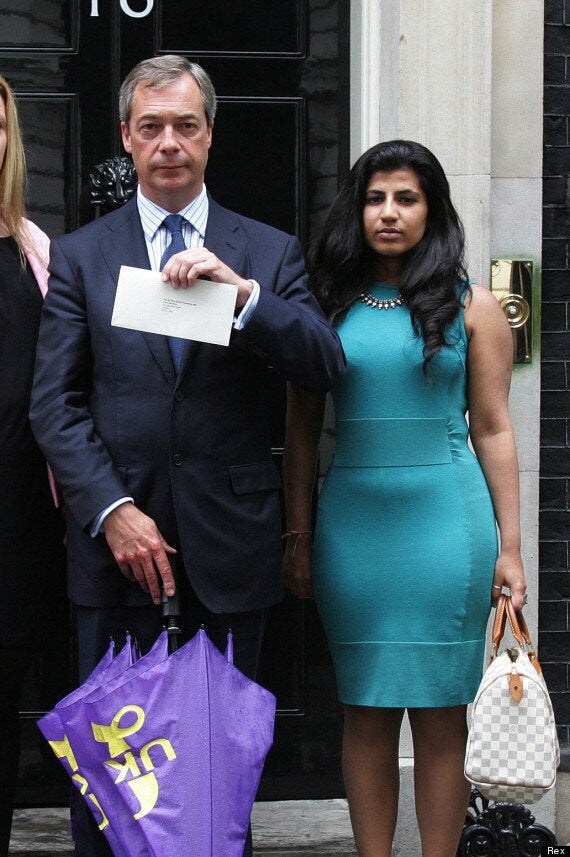 Thandi added: "Ukip is exploiting the stupidity of ignorant anti-immigrant voters for electoral gain. While the party deliberately attracts the racist vote, I refuse to be associated with them."
Her savage attack could seriously damage Farage's attempt to rebut claims that Ukip indulges racist members and candidates ahead of this month's European elections. Last week he held a rally in central London to showcase many of the party's non-White candidates.
Conservative, Labour and Lib Dem politicians have been grappling with how to deal with the insurgent anti-EU party, with many worried that branding Ukip racist will backfire.
Former Labour cabinet minister John Denham recently warned the Labour leadership that it had made a "complete hash" of tackling Farage and that it had been wrong to call Ukip racist.