Police are investigating an attack on the east London home of a Ukip MEP, which the party called the latest in a series of attempts to intimidate the party.
Batten said that he and his wife were woken at 3:30am by a noise downstairs, but found nothing amiss when they went to investigate.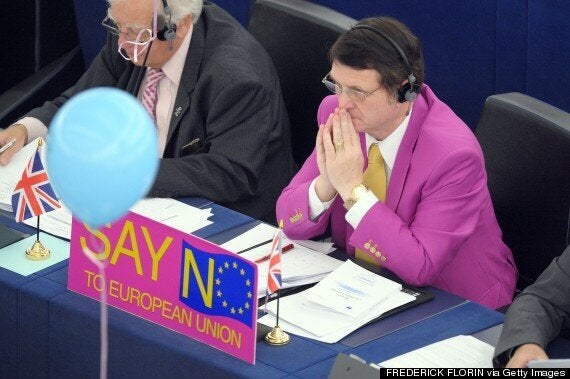 British European deputy Gerard Batten at the European parliament
"We went back to bed, assuming the noise had been caused by a household pet," Batten continued.
"We were woken 45 minutes later by a much louder noise, accompanied by the sound of breaking glass.
"On rushing downstairs, we discovered that a house brick had been thrown through our living room window."
A Metropolitan Police spokesman said: "We were called at approximately 4.15am on Tuesday morning to an address on Sydney Road, E7 to reports of criminal damage.
"There were no reports of any injuries. No arrests have been made and enquiries are ongoing."
Ukip leader Nigel Farage blamed the attack on negative media coverage of his party.
Batten, who is standing for re-election in London in next week's European elections, said police were currently investigating the vandalism.
"We have seen UKIP premises vandalised, billboards destroyed and elected representatives, campaigners and activists targeted with physical and verbal abuse," he said.
"Many if not all of these attacks appear to have been driven by the hard left and their allies operating under the guise of 'anti-racism'."
The Ukip leader, who was egged last week, suggested on the BBC Sunday Politics Labour figures who position themselves as anti-fascist are leading groups whose members violently protest at his public meetings.
Nick Lowles, chief executive of HOPE not hate, said he totally refutes the claims that it supported violent attacks and intimidation, or that it has received any 'public money' to campaign against Ukip.
Ukip have begun a "Nope, Not Hope" blog to counter charges made by HOPE Not Hate. "Are Hope not Hate and UAF responsible for the actions of their activists? By their own standards of attacking Ukip based on what isolated individuals say then yes, they are," a post today read, on the subject of the brick-throwing.
"It is time for the Hope not Hate and UAF leadership to publicly distance themselves from these people: if they will not, that can only be considered as their tacit acceptance of the actions of their activists."