Around 1,500 chickens have been killed after a lorry carrying almost 7,000 of the live birds crashed into a safety barrier on the M62 in greater Manchester this morning.
Emergency teams closed the eastbound carriageway near Eccles Interchange for several hours as the surviving birds were corralled and returned to their crates, the Manchester Evening News reports.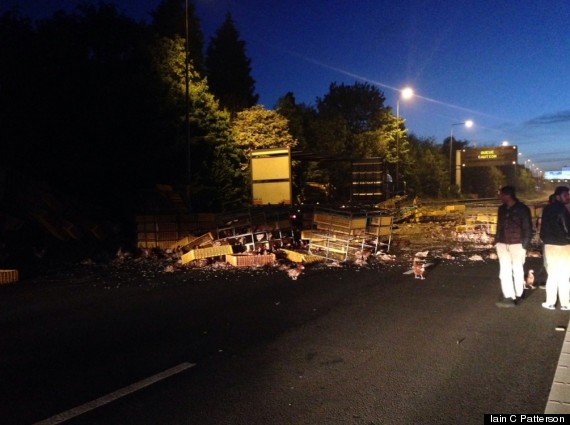 Chicken run: The scene after the lorry crashed and shed its crates
RTC M62 E/B J11-J12 1 of 4 Lns running. M62 W/B J12-J11 2 of 3 Lns running. There were 1000's of live chickens in c'way, now contained.

— NW Motorway Police (@NWmwaypolice) May 14, 2014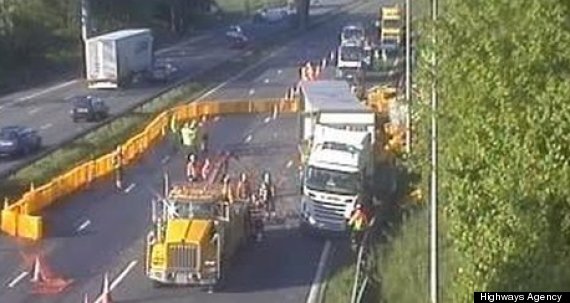 Delays occurred as the surviving birds were contained
The North West Motorway Police attended the scene, tweeting: "There were 1,000s of live chickens in c'way, now contained."
Delays occurred as crews attended the scene and this afternoon one lane remained closed.
SEE ALSO: Red, Red, WHY??!! Huge Wine Spill Closes Canadian Highway For Ten Hours (PICTURE)
The Highways Agency told the BBC the recovery of the lorry had proved "quite complicated".