Cardiff City earned more from finishing bottom of the Premier League this season than Manchester United did as champions the previous campaign.
The league's new £5.5 billion broadcast deal meant Cardiff received £62.08 million in finishing 20th this term, compared to United's £60.8m for winning the 2012/13 title.
Manchester City, who succeeded United as champions on Sunday with a second title in three years, earned £96.5m, with second-placed Liverpool the top earners with £97.5m as a consequence of more of their games being screened live by broadcasters.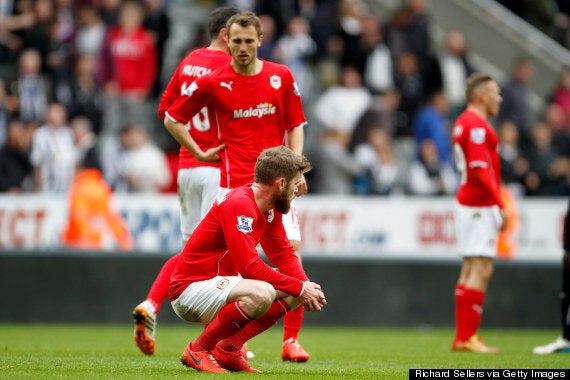 Cardiff were relegated following a 3-0 defeat at Newcastle
City's windfall was almost £36m more than United's last term.
Manuel Pellegrini's men did not top the league, though, as they appeared in 25 games broadcast in the UK by either Sky Sports or BT Sport, compared to Liverpool's 28.
Third-placed Chelsea, United and Arsenal also appeared in 25 live televised games and Cardiff were one of eight teams to appear in 10 live matches.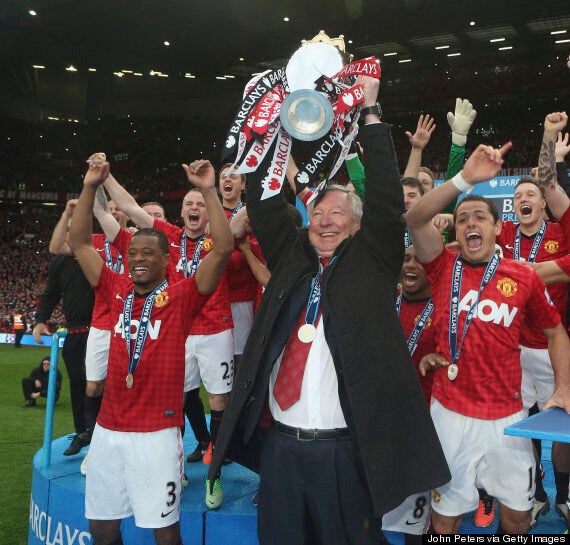 United won the title in Sir Alex Ferguson's final season as manager
The Welshmen, who returned to the Championship after one season in the top-flight, received over £22m more than QPR did in finishing last in the 2012/13 season.
The 20 competing clubs earned £1.56billion, compared to £972m in 2012/13.
Champions Manchester City earned £96.5m (£24.72m for finishing first, facility fees of £19.68m, equal share of £21.6m, overseas TV revenue of £26.29m, central commerical income of £4.27m).
Manchester United received £60.8m in winning the 2012/13 title and £89.1m in finishing seventh a year later.
Liverpool, the runners-up, earned £97.5m (£1.2m less than City in merit payments, but £2.21m more in facility payments by virtue of appearing in more televised matches).
Bottom club Cardiff received £62.08m from their one-season stay in the top flight, compared to QPR's £39.75m the previous year.
Each club received: £21.6m (equal share), £26.29m (overseas TV revenue), £4.27m (central commercial income).