Anara Atanes, Samir Nasri's girlfriend, launched a scathing, foul-mouthed Twitter attack on France coach Didier Deschamps after he omitted the Manchester City forward from his World Cup squad.
Nasri's uneasy relationship with the national side worsened on Tuesday when he failed to even make the reserve list for Les Bleus.
"Fuck france and fuck deschamps! What a shit manager!" Miss Atanes tweeted.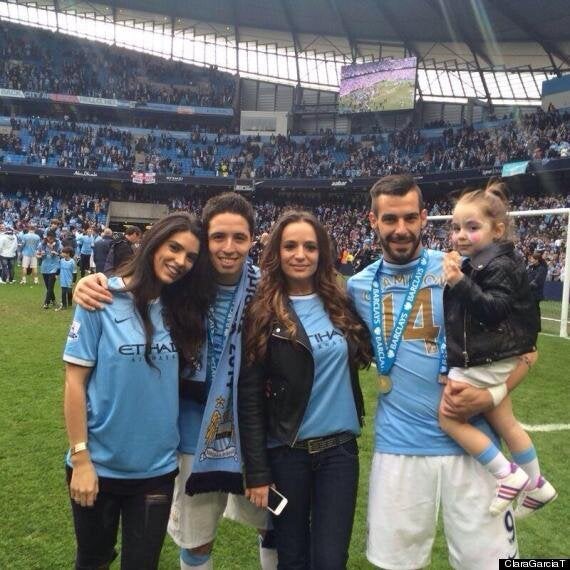 Anara Atanes (far left) was vocal in her criticism of France and Deschamps
"Let's just get this straight! I'm not mad i get my bf [boyfriend] for 2 months.... I just think there's a level of respect to be had!"
Nasri scored the winner in the Capital One Cup final and City's title-clinching goal against West Ham United on Sunday.
His girlfriend is the latest spouse to defend their footballing other half after Lisa Carrick insulted Roy Keane for his critique of Michael Carrick's performance following Manchester United's defeat to Olympiakos in February.
"Roy Keane what a **** says anything to provoke a reaction.. That's all.. Done," Mrs Carrick said, before deleting her tweet.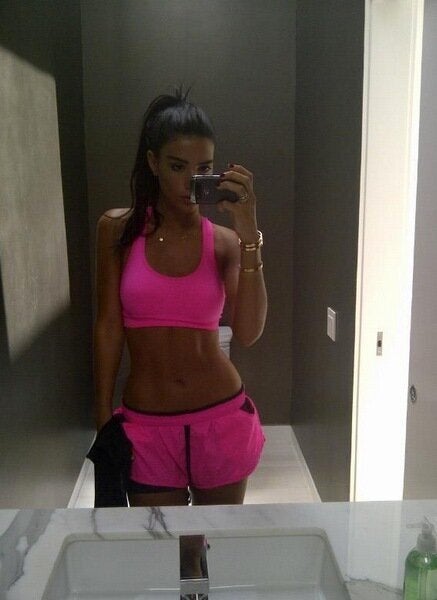 Anara Atanes Samir Nasri's girlfriend
Goalkeepers: Mickael Landreau (Bastia), Hugo Lloris (Tottenham), Steve Mandanda (Marseille)
Defenders: Mathieu Debuchy (Newcastle), Lucas Digne (Paris St Germain), Patrice Evra (Manchester United), Laurent Koscielny (Arsenal), Eliaquím Mangala (Porto), Bacary Sagna (Arsenal), Mamadou Sakho (Liverpool), Raphaël Varane (Real Madrid)
Midfielders: Yohan Cabaye (Paris St Germain), Clement Grenier (Lyon), Blaise Matuidi (Paris St Germain), Rio Mavuba (Lille), Paul Pogba (Juventus), Moussa Sissoko (Newcastle), Mathieu Valbuena (Marseille)
Forwards: Karim Benzema (Real Madrid), Olivier Giroud (Arsenal), Antoine Griezmann (Real Sociedad), Loïc Rémy (Newcastle), Franck Ribéry (Bayern Munich).
Reserves: Remy Cabella (Montpellier), Maxime Gonalons (Lyon), Alexandre Lacazette (Lyon), Loic Perrin (St Etienne), Stephane Ruffier (St Etienne), Morgan Schneiderlin (Southampton), Benedict Tremoulinas (St Etienne).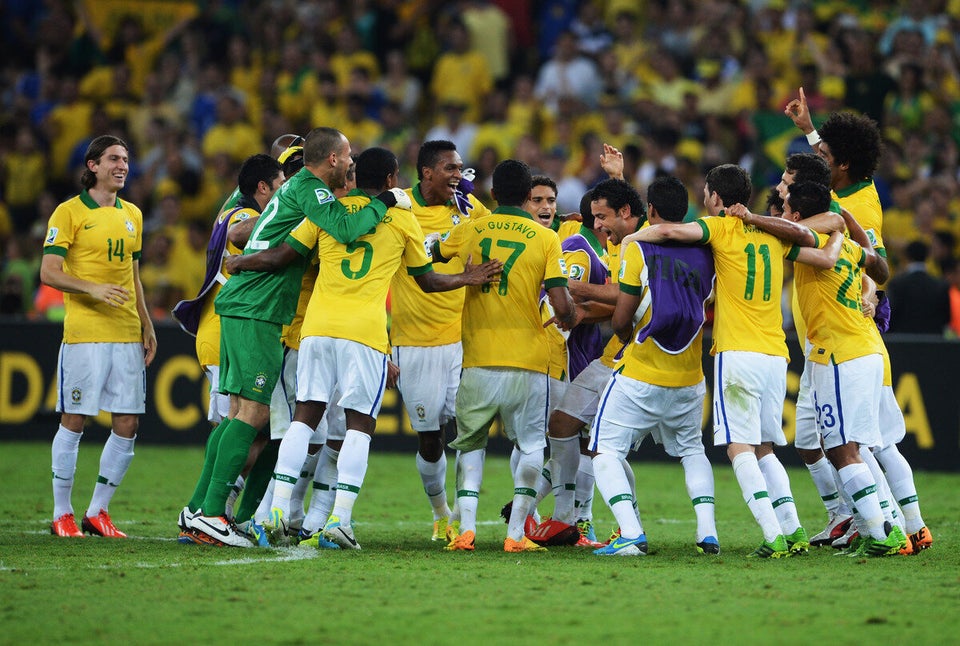 Who'll be at the 2014 World Cup?
Popular in the Community