Cannes Film Festival 2014 has kicked off in style with the event's traditional Opening Ceremony and the first premiere of the week, a screening of 'Grace Of Monaco' starring Nicole Kidman.
Hollywood's A-listers - and the odd 'Loose Women' star - have all flown to the South of France for the event and hot off the back of her Met Ball 2014 debut, Kendall Jenner took the chance to wow on the red carpet. Nicole Kidman
Kim Kardashian's younger sister is certainly making an impression on the fashion world and at Wednesday night's event she was stunning in a chic monochrome number.
After attending the first of many Cannes photocalls on Wednesday morning, Nicole joined her 'Grace Of Monaco' co-stars at the movie's premiere, where she upped the glamour levels in a sparkling strapless gown.
'Grace Of Monaco' received mixed reviews ahead of its premiere, with one member of the Monaco Royal Family even stating that she wishes the film had never been made.
To make matters worse, the movie's premiere was snubbed Monaco Royal Family and Nicole admitted she was "sad" that they weren't fans of the film.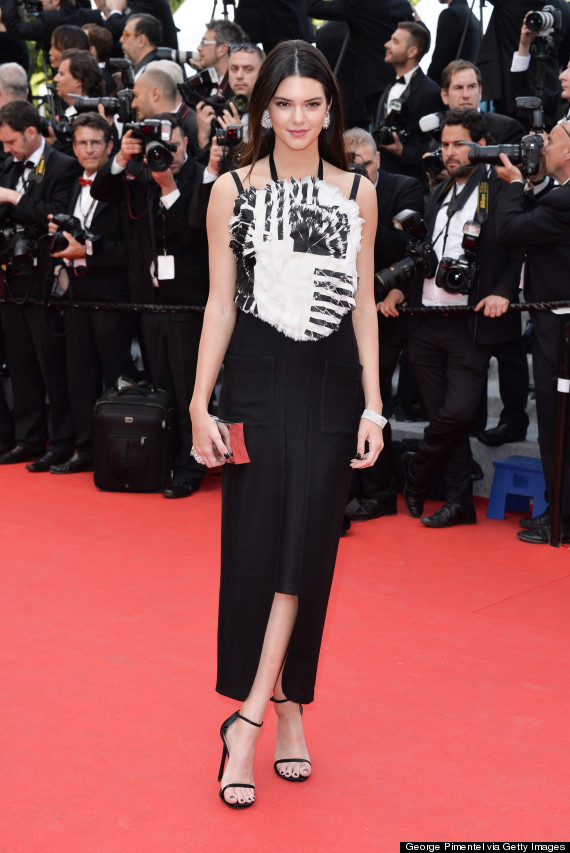 Kendall Jenner
Plenty of celebs are expected to attend this year's event, including Ryan Gosling who is making his directorial debut with 'How To Catch A Monster'.
Former couple Rob Pattinson and Kristen Stewart are also expected to be in town as they both have movies premiering at the festival.
Check out all the pictures from the first day of Cannes below…
LIKE US ON FACEBOOK | FOLLOW US ON TWITTER