Gary Barlow's 2006 autobiography makes for interesting reading when you consider recent reports that claimed the singer and two of his Take That bandmates have paid into a tax-dodging scheme.
In his book, 'My Take', Gary admitted that he often let the other members of the band make key decisions, revealing: "My financial affairs were chaotic. As a band we were well advised, but personally things were a mess." Gary Barlow
Gary's poor money-management skills eventually led to him employing Jason Orange's brother Simon to help him keep on top of things, though it is thought Simon hasn't been working with Gary for years.
"I wanted someone to look after everything, from negotiating and buying my houses to ensuring my electricity wasn't cut off if I was away from home for six weeks," Gary wrote.
Sources are now suggesting that the singer's lack of financial know-how could be the reason why he's reportedly been paying into the Icebreaker Management scheme, which a court ruling labelled as "a tax avoidance scheme".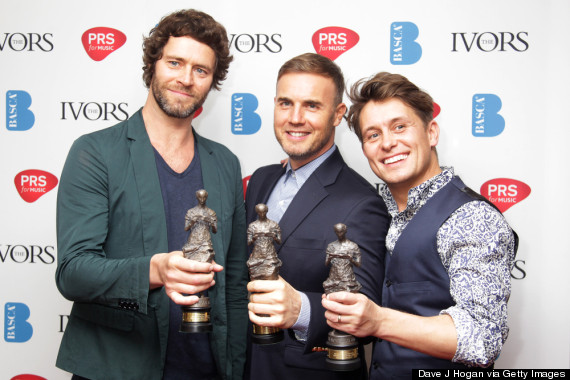 Howard, Gary and Mark all allegedly paid into the scheme
"Gary's grasp of complex financial affairs has never been one of his strong points," a source told The Mirror. "He has always been very honest about this and has put his faith in others to make key decisions."
Everyone from David Cameron to Lily Allen has spoken out on the news of Gary's apparent tax-dodging, while some members of the public have called for Gary to hand back his OBE.
The singer and his bandmates Mark Owen and Howard Donald are thought to be facing £20 million pound bills after paying a total of over £60 million into the scheme.
LIKE US ON FACEBOOK | FOLLOW US ON TWITTER