With just 26 days to go before the Brazil World Cup kicks off, these dramatic photos reveal the extent of the violent protests that have rocked Sao Paulo and Rio de Janeiro.
Demonstrators hurled stones at police who fired back tear gas to disperse the activists.
The protesters, angry at the anticipated $13.3 billion cost of the World Cup, built barricades of rubbish across the roads as rush hour traffic built up, blocking the police by setting piles of tyres alight. Several of the protesters were filmed burning the popular Panini "sticker swap" albums.
Activists want more public money spent on infrastructure and social housing, rather than football.
Anger has been heightened by the death of 14 construction workers building stadiums for the World Cup, and a presidential election later this year.
The government has attempted to downplay the significance of the disturbances, saying they relate to domestic disputes and not to the World Cup.
"There's no reason to panic ahead of receiving three million Brazilian tourists and 600,000 foreign tourists," Brazilian Sports Minister Aldo Rebelo said.
"We don't want to destroy or damage the stadium," Guilherme Boulos, head of the Homeless Workers Movement, whose activists gathered at Itaquerao Stadium on the outskirts of Sao Paulo. "What we want are more rights for workers to have access to housing and to show the effects the Cup has brought to the poor," he told AP.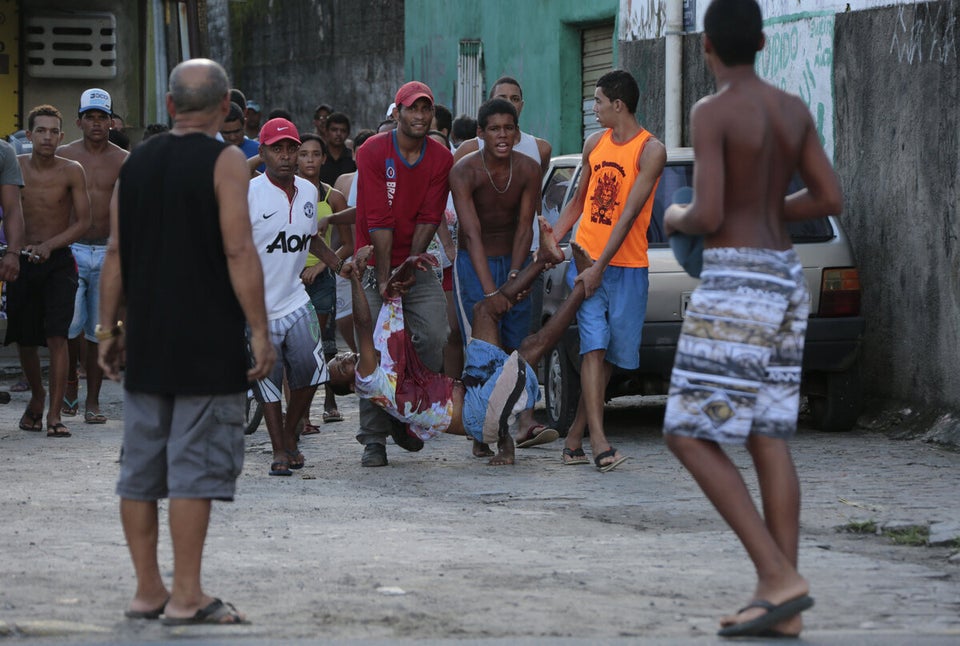 Riots In Brazil
Related