The clip, entitled 'Run' appears to be a movie trailer, however as the video draws to a close, the words 'Coming Never' appear on the screen.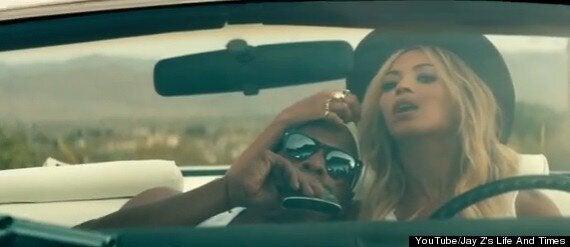 Jay Z and Beyoncé in the 'Run' clip
The hip-hop power couple star as their 'Bonnie And Clyde' alter-egos in the clip, while Jake and Sean play the pair's enemies and Blake features as one of Beyoncé's close friends.
Emmy Rossum, Don Cheadle, Guillermo Díaz and Rashida Jones also star in the video.
Despite the fact the clip is nothing more than a tour promo vid, it appears Jay Z and Beyoncé have splashed the cash during filming and there are a number of dramatic scenes including police chases, a bank robbery and numerous gun battles.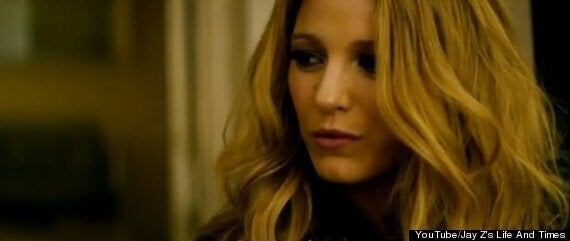 Blake stars as a pal of Beyoncé
"The reports of Solange being intoxicated or displaying erratic behaviour throughout that evening are simply false," the statement reads. "At the end of the day, families have problems and we're no different.
"We love each other and above all we are family. We've put this behind us and hope everyone else will do the same."
The 'On The Run' tour is scheduled to commence in the US this June. The couple are yet to announce plans for a European leg.
Watch the 'Run' video above…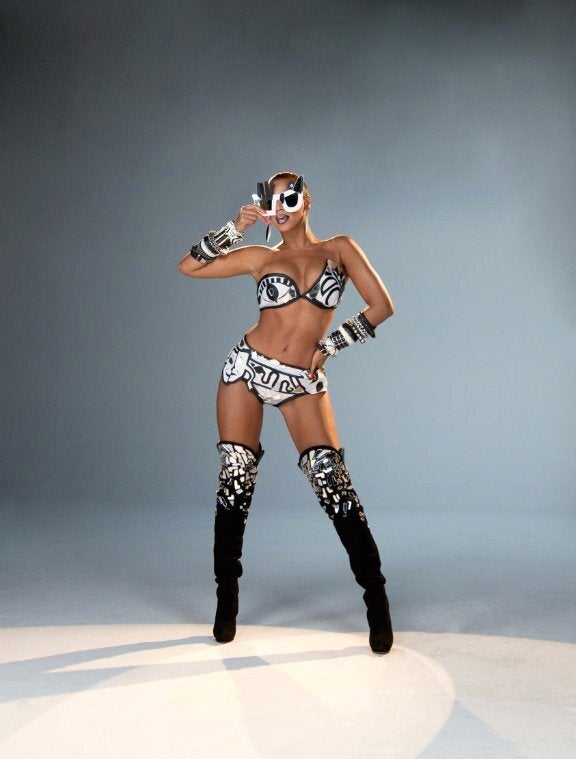 Beyonce: 100 Sexiest
Related