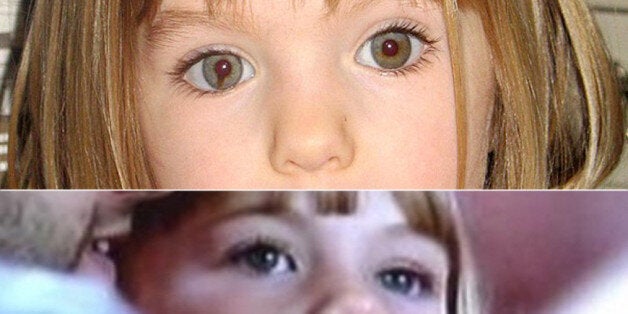 This image of a young football supporter bearing a strong resemblance to Madeleine McCann has gone viral, sparking fresh interest in the hunt for the missing English girl.
The image was taken from ITV4's coverage of the Europa League final in Turin between Seville and Benfica on May 14.
The picture of the girl among supporters of Benfica, a Portuguese team based in Lisbon, was shared by hundreds who thought it resembled age-progressed images of Madeleine, who disappeared while on holiday with her family in Portugal's Algarve on May 3, 2007.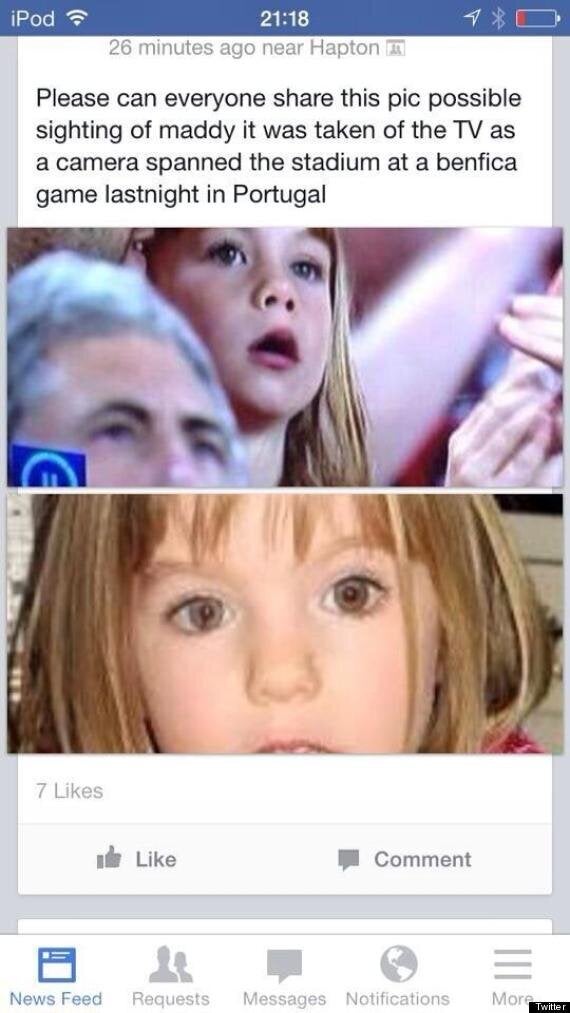 This was tweeted by people believing the girl pictured above was McCann
People even suggested the girl had the same distinctive "flawed" eye feature, a dark mark on the iris. Madeleine McCann before she vanished (left) and an age-progressed image of what she might look like today (right)
Some pointed out that the girl in the photo looked too young to be McCann, who would now be 11.
One person suggested it was unlikely someone who had abducted Maddy and held her in secret for seven years would then take her to a crowded, televised football match.
There have been numerous reported sightings of McCann since she vanished.
In 2013 a British woman spotted a youngster "bearing a remarkable likeness to Madeleine" at a market in the northern Indian town of Leh.
There have also been reported sightings in Portugal, Belgium and France but none have produced any firm leads.
It was later confirmed the voluntarily provided sample did not provide a match.