For those of us who run occasionally, there's nothing quite like signing up to a race to push your fitness levels a little bit further.
For absolute beginners, 5K charity runs are a great place to start - they are less intimidating, you won't be judged if you walk and it's a manageable distance to cover even if you've slacked off on training.
A 10k is a slightly different matter however. This time, you do need to put in the hours and walking - while you can do it - may been seen as defeat.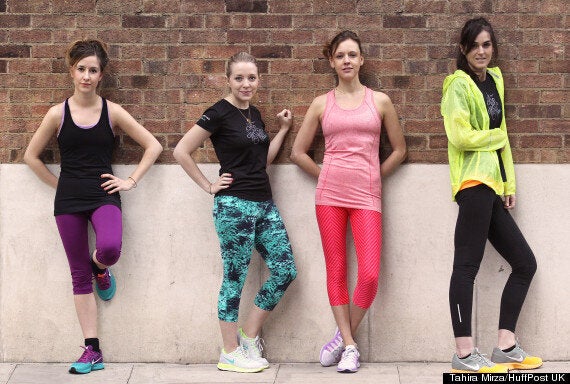 Carla Buzasi, editor-in-chief and global lifestyle head, HuffPost UK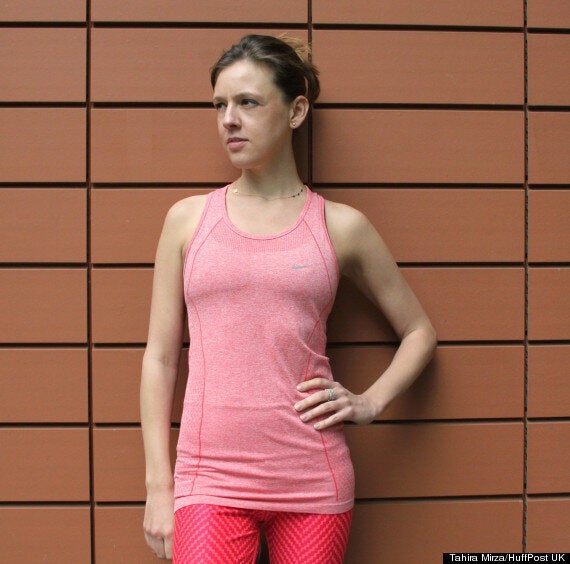 I run pretty regularly but quite short distances and nearly always by myself. I liked the idea of putting a race in the diary so I had something to work towards. If I enjoy this experience, I'd love to work towards a half-marathon later in the year.
I had an absolute ball. Despite it being freezing cold and the threat of storms never far away, the atmosphere was amazing. I'm not sure I've ever seen so many women in one space before, and with music and lights pumping, it felt more like an all-girls festival than a race.
Running on the day with a huge crowd was a shock to the system, but kept me moving and was hugely motivational. I liked the idea of putting a race in the diary so I had something to work towards. Training for this distance wasn't too hard, with two short runs a week in the month prior to the event, so it's now time to step it up for the next challenge.
Ellen Stewart, celebrity writer, MyDaily.co.uk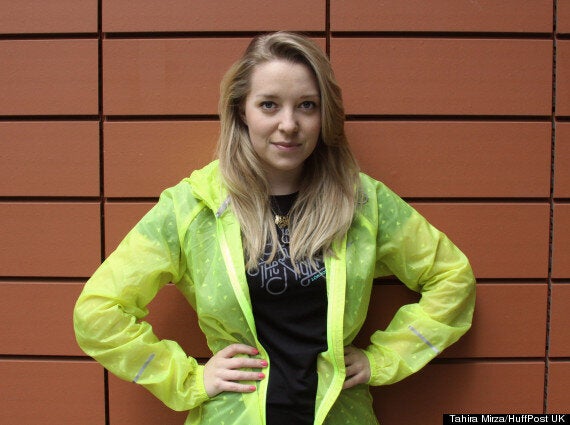 I used to be really into sport, netball, badminton and I'm a 3-star kayaker, but since I started working full-time in an office my exercise regime has become pretty much non -existent. I was struggling to motivate myself, so I signed up for my very first 10k knowing it would literally force me back into action.
Over the course of the training, I can feel my body getting stronger, and am consistently beating my personal best.
The first time I ran 8k without stopping was a real turning point; before then I thought the only way I'd make it to 10k was on my hands and knees. But my greatest achievement, as corny as it sounds, is learning to really enjoy running. It clears your head, flushes out all the tension in your body and makes you feel good about yourself.
The sense of achievement I felt after completing my first ever 10K in 1:02 was incredible, although I almost passed out after rehydrating with three glasses of champagne.
For anyone thinking of running a 10K race I'd tell them to go for it. Running in a group keeps you motivated, keeps your speed up and as painfully cheesy as it sounds keeps you smiling. Just make sure you've got a decent sports bra (trust me it makes all the difference), a good pair of running headphones and a high tempo playlist.
Charlotte Meredith, news assistant editor, HuffPost UK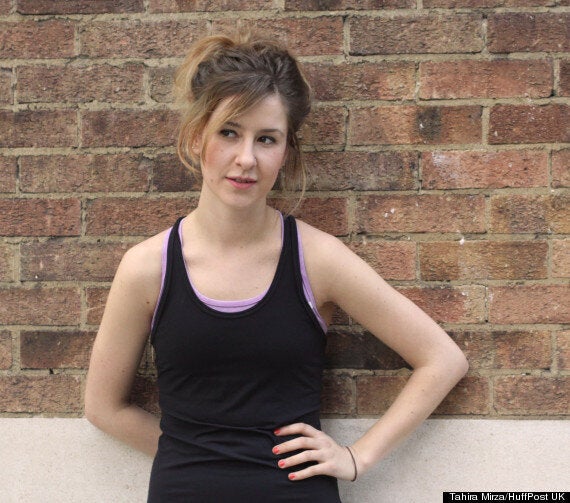 I am not a sporty person, in fact, before signing up for this race I hadn't been running since I was forced to as a child during cross country at school – which I was infamously rubbish at. So I approached We Own The Night with equal measures of excitement and apprehension.
I wouldn't say I'm chronically unhealthy, but, as a smoker, I signed up for the 10k hoping to be encouraged to quit and to improve my fitness levels generally. I figured running is the easiest way to keep fit, considering it's free and you can do it anywhere. Running with a pack of women would give me no options to back out, which at the gym is so easy to do if you're not feeling especially motivated (i.e. every time I sporadically decide to go).
I was incredibly nervous prior to the first training session with Nike. It was roughly three miles, which sounded like a marathon to me at the time, particularly when the 'beginners' group I was placed with set off at a pace that I'd consider more of a mid-sprint than a leisurely jog. But, to my own surprise, I completed the distance without stopping and was hit with such a massive adrenalin rush that I got on the wrong train home at Victoria.
That feeling of achievement gave me the motivation to keep going right up until the finish line on race night. Now, I've gone from someone that used to scoff at joggers, to signing up for a half marathon immediately after I finished the 10k.
Daisy May Sitch, style writer, MyDaily.co.uk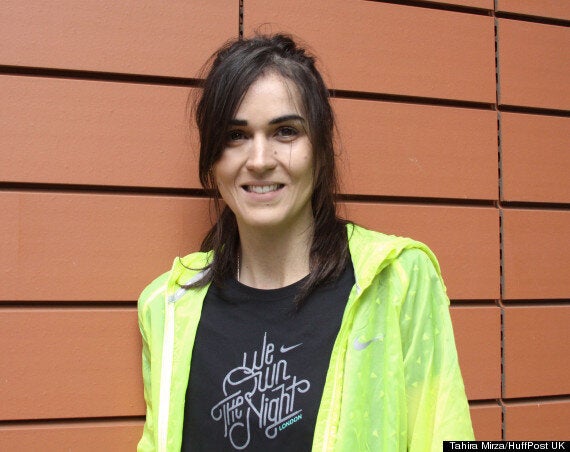 I ran pretty regularly during my third year at uni as an escape from the hideous work load but it was completely amateur. As in, I'd pull on a baggy t-shirt, joggers and Primark pumps to do a figure of eight jog around the block.
I signed up to Nike's We Own The Night run with a couple of colleagues after they convinced me it'd be good fun but I was also intrigued to see if I could do it. The idea of training weekly and learning techniques that would allow me to run further, at a faster pace sounded challenging but was something I wanted to commit to.
Training, taking part and completing the 10k race would have felt like an awesome achievement. Unfortunately due to an injury I suffered during training I was unable to participate. That said, my frustration and major disappointment has only made me more determined to recover and then re-introduce running to my routine.
Related