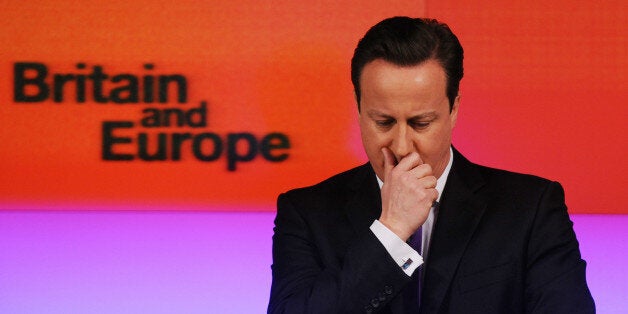 David Cameron's Conservatives have been urged to rule out sitting alongside "anti-immigrant xenophobes" in the European Parliament ahead of Thursday's European elections.
Dirk Hazell, a former London region chairman of the Conservatives who is now head of the 4 Freedoms Party, told Huffington Post UK: "Londoners will be stunned if Conservative MEPs sit with anti-EU, anti-immigrant xenophobes - some of whom have been convicted for their statements."
"Leading members of both the Danish People's and the Finns parties have made shockingly xenophobic and lslamophobic comments, some of which have resulted in convictions. I find it incredible that Conservative MEPs would even contemplate talking to these parties, yet alone associating with them."
"Can you please confirm that while you are the leader of the Conservative Party delegation in the European Parliament, you will withdraw the Conservative Whip from any MEPs who sit with AfD, the Finns Party, the Danish People's party and any parties excluded when the ECR was created and / or any other parties representing views that are similarly deplorable?"
"While London Region Conservative Chairman, l scrupulously adopted a non-discriminatory approach in selections and in all other matters. lt is a great sadness to me that your party now engages with such people."
Lib Dem MEP Edward McMillan-Scott, who used to be leader of the Conservatives in the European Parliament, also wrote a letter to Kamall urging him to rule out uniting with far-right parties.
He wrote: "As you know, when I was leader the Conservative MEPs were at the heart of European decision-making as part of the influential EPP group, alongside the likes of Angela Merkel's CDU Party. Cameron's decision to withdraw and form the new fringe ECR group, memorably described by the Economist as a "shoddy and shaming alliance," was a severe blow to British influence in Europe which prompted me to join the Liberal Democrats.
"Will you sit again with whatever political alliance is formed after the election on Thursday, no matter how distasteful and isolated your newfound allies may be? Or will you do what's right for Britain, and re-establish the Conservative's presence in the mainstream centre-right by rejoining the EPP?"
The Conservative Party was reported to be trying to cosy up Ukip's far-right friends like the Danish People's Party and the Finns Party, two hard-right, anti-immigration that currently sit with Ukip, in a bid to stop their group from collapsing.
Speaking in 2011, he said: "Nobody should be in doubt about my attitude towards Nazism, but the German soldiers in our streets behaved better than the Muslim boys. Much better."
Tory MEP Sajjad Karim told HuffPostUK: "As far as the ECR group is concerned, we will not be forming alliances for groupings with anybody who is either racist, homophobic, a racist in any use of the description.
However, Karim refused to say if he opposed allying with the True FInns and Danish People's Party as "I do not know if they fall into either category".
This comes as Martin Callanan, the Tory chairman of the European Conservatives and Reformists (ECR) group in the European parliament, has confirmed he has been in contact with Morten Messerschmidt, a Danish People's Party MEP: "We have a very good relationship with Mr Messerschmidt.. and his views on Europe are close to the ones held by the ECR."
Also, influential Tory MEP Daniel Hannan visited Helsinki to have talks with Finns Party leader Timo Soini, prompting Labour's Gareth Thomas, the shadow Europe minister, to remark that a Tory alliance with parties holding "dangerous, extreme-right views, is a very troubling development".
HuffPost UK asked Kamall for comment but received no response.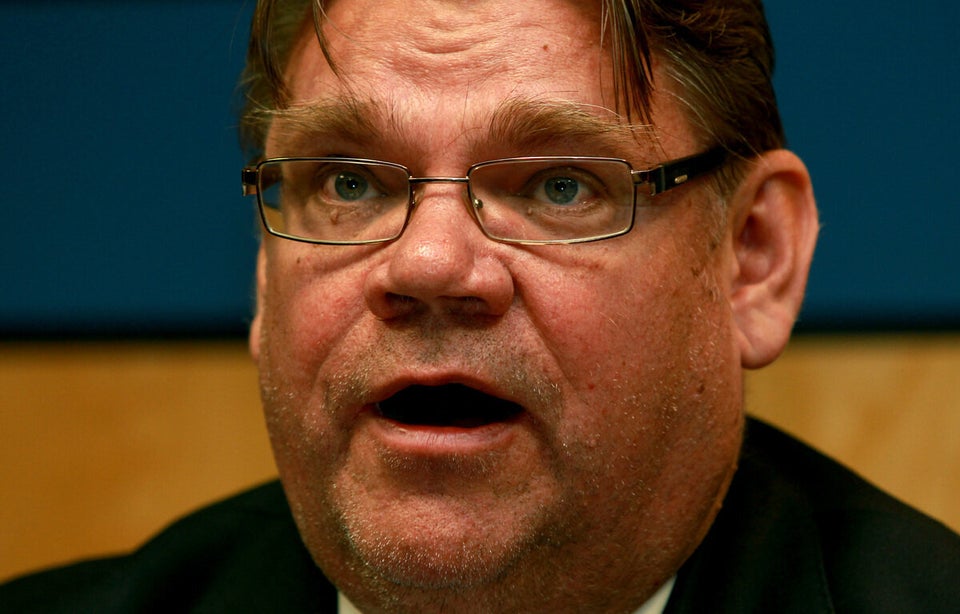 New Tory Europe Friends