Where in the UK do people feel most happy?
The pretty North Yorkshire spa town of Harrogate, that's where. The town has been crowned as the happiest place to live in Britain in a report which asked people how contented they are with their home and local community.
The survey of nearly 50,000 people by property website Rightmove also suggests that it's not so grim up North after all, and that someone living in Hull or Preston is generally happier with their surroundings than someone residing in Twickenham in London or in Oxford.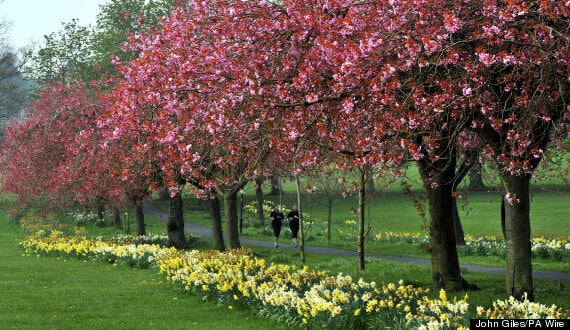 Inverness in Scotland was ranked second in the "happy at home" index, while Taunton, Stockport, Falkirk, Hull, Preston and Truro were also named as being among the top 10 happiest places to live in the country.
The survey asked people questions such as how proud they are of their home, whether they are satisfied with how it is decorated, how safe they feel in their community, whether they have enough living space, how friendly the neighbours are and whether they worry about the value of their property.
Despite the strength of demand currently being felt in the London property market and the average price tag in the capital standing at around £459,000, the 10 places where people reported the lowest levels of satisfaction with where they live were all situated within London.
East London was named as the place where people are least happy out of all 111 places ranked, with Ilford, Croydon, East Central London, Twickenham, Harrow and West London also making the bottom 10 list.
Story continues below the slideshow: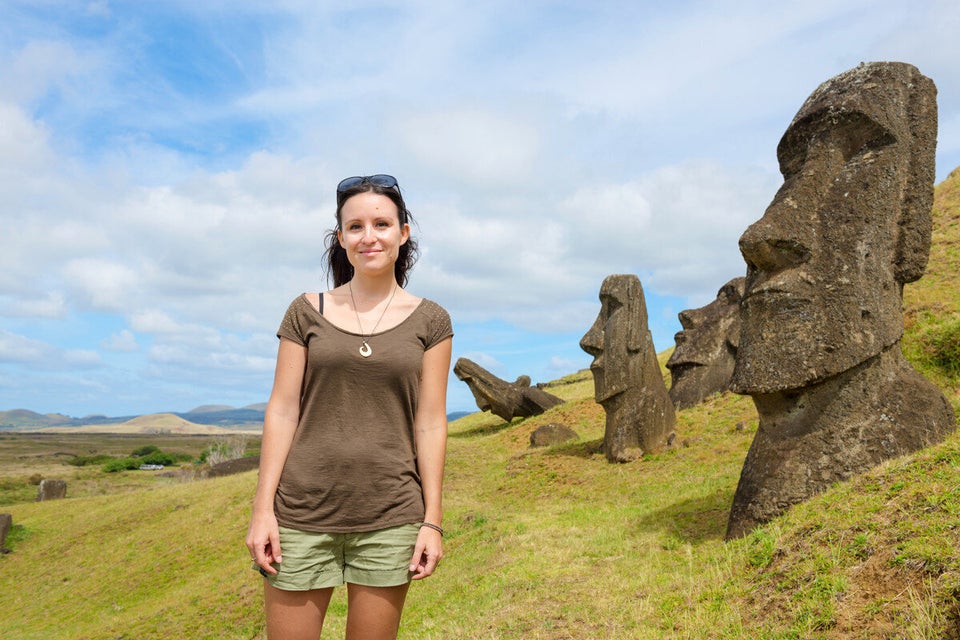 The 20 Happiest Countries In The World
East Londoners ranked their area bottom of the survey for neighbourliness and were also the least satisfied with their home decoration, while those living in Croydon voted their area the least safe place to live.
The popular London commuter belt areas of St Albans and Guildford came in 12th and 13th place respectively in terms of the happiest places to live.
Oxford came in 44th place in the happiness rankings and Cambridge was positioned at number 59, putting both cities behind Newport in South Wales which was at number 42 and Middlesbrough in the North East which was at number 39.
Rightmove said Harrogate scored top in the survey for safety, its sense of neighbourliness and recreation and this is the second year running that the town has come first in the overall index. The average house asking price in Harrogate is £309,133, which is around £37,000 higher than the national average.
With its grand hotels and bustling tea rooms, Harrogate has long been a popular attraction for visitors looking to sample its sulphurous spring water.
The spa town is also famed for finding itself at the centre of a mystery when the novelist Agatha Christie disappeared after leaving her Surrey home in 1926 and turned up several days later living in a Harrogate hotel. Harrogate still houses Turkish baths which date back to Victorian times and a Royal Pump Room Museum.
Councillor Michael Newby, Mayor of the Borough of Harrogate, welcomed the findings, saying: "The district has some of the most beautiful countryside in the UK, if not in Europe and beyond.
"There is also a great community feel, which certainly makes life a lot happier for many people."
Lifelong Harrogate resident Will Linley, director of sales and letting agency Linley and Simpson, said: "People here have a good quality of life, with low unemployment, low crime rates, a sought-after range of schools from which to choose and an abundance of green space in the heart of the town as well as on its rural outskirts."
The survey also found that people living in Kirkcaldy in Fife feel they have the most space to live in comfortably, while those living in West Central London feel they have the least. Rightmove said that someone living in the Kirkcaldy area could buy a six-bedroom house with eight acres of land for less than £800,000, but in West Central London this amount of money would only stretch to buy a one-bedroom flat.
Meanwhile, people living in Preston, Lancashire were found to take the greatest pride in their home. Nottingham home owners were found to be least worried about the value of their property, and people living in Hereford were the most likely to say they are contented with in their current property rather than moving somewhere else.
Residents living in Blackburn, Lancashire were the most likely to say they choose to spend money on their home even if they do not have to.
Llandrindod Wells was named as the happiest place to live in Wales, coming in 19th position in the overall ranking, while Cardiff came in at number 54.
Edinburgh came in 78th position in the overall rankings while Glasgow was at number 53.
Here are the 10 happiest places to live in Britain
1. Harrogate, Yorkshire and the Humber
7. Hull, Yorkshire and the Humber
10. Telford, West Midlands
And here are the 10 least happy places to live