A young American is set to make racing history after being selected to race at the 24 Hours of Le Mans at the age of just 16.
Matt McMurry will be 16 years and 202 days old when he lines up on the grid for Greaves Motorsport in a LMP2 Zytek-Nissan alongside co-drivers Chris Dyson and Tom Kimber-Smith, beating the 55-year-old record held by Ricardo Rodriguez, who was 17 years and four months when he drove an OSCA S750 in 1959 at Le Mans.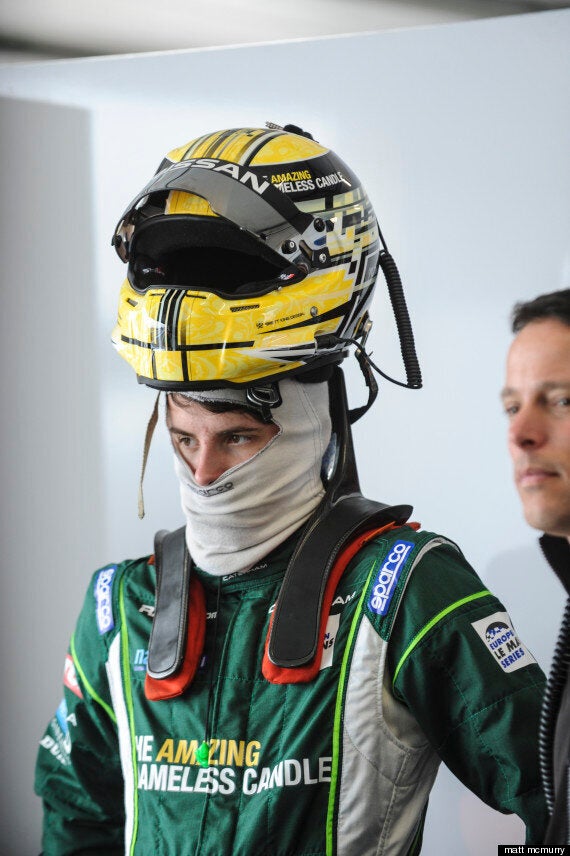 Matt McMurry has enjoyed success in sportscars this season already
To put this into context, when Tom Kristensen - widely regarded as 'Mr Le Mans' - won the first of his nine 24 Hours victories on 14-15 June 1997, McMurry was still five months away from being born but in a few weeks time he will line up on the grid alongside one of the race's greatest competitors.
"I've been working toward this specific goal for almost four years now," said McMurry, who watched his own father, Chris, race at Le Mans in 2008.
"That was over 60 races ago, 20,000 miles of seat time, and 175,000 frequent flyer miles ago. I can't believe it's almost here and within reach."
The seeds of McMurry's Le Mans ambitions were sown at an early age and firmly entrenched in a seventh grade class assignment at school when pupils had to give their long-term goals. Matt said he wanted to be the youngest driver to race at Le Mans and soon after, at the age of 12, he found himself the youngest graduate of the Bob Bondurant School of High Performance Driving.
This season he has been racing in the European Le Mans Series with impressive results, scoring fourth place finishes at both Silverstone in April and last weekend at Imola.